Read more about this program on the institution's website
Program Description
A one-year career upgrade in the heart of Tokyo
The GLOBIS Full-time MBA based in Tokyo is an accelerated program designed for visionary leaders.
Over a full year, you will embark on a journey to unlock your full potential. Discover your Personal Mission, gain practical skills and join an international network of classmates and professors who will support you for a lifetime.
During your MBA, expect an intense but rewarding intellectual challenge, with a flexible curriculum and broad scope for specialization, including the opportunity to explore the many disruptive technologies of today's business world.
Included in the 12-month program is an immersive three-month internship, where you will be able to apply your newly-gained skills in the real world, working closely with one of our corporate partners.
Outside of the classroom, there are abundant opportunities to explore Japan, participate in global forums, company visits, and exchanges with our partner schools in Shanghai and Bangkok.
Whether you are looking to accelerate your career growth or transition to a totally new field, the Full-time MBA provides a fast, effective, and unforgettable experience.
Why Tokyo
Asia's most advanced economy, Japan offers thrilling opportunities for personal and professional growth. Learn from world-leading management innovators. Experience fascinating cultural and natural wonders. Enjoy Tokyo's convenience, safety, and diversity.
Whether studying full-time, part-time, or online, the GLOBIS MBA offers the opportunity to experience the very best Japan has to offer.
Curriculum
The GLOBIS Full-time MBA is a one-year condensed program designed to boost your business knowledge, leadership skills, and career opportunities.
Classes are held on weekdays, with an average of 4-7 classes per week leading up to an immersive internship. Over the first two modules, you will complete the required courses to ensure a solid foundation of business knowledge.
Following this, you can take applied courses that align with your career goals and interests. Combined with courses to help you discover your Personal Mission, the curriculum also contributes to your personal growth and self-actualization.
In the final months before graduation, you can either participate in an internship at one of our corporate partners or create your own business plan. This practical experience, in combination with the guidance of our Career Office, will prepare you for an exciting career after graduation.
To graduate, you will need to receive 48 credits (approximately 32–34 courses in total). There are no traditional exams for our courses: individual and group reports account for half of your grade, the other half comes from in-class contributions.
You are encouraged to partake in Online and Part-time MBA courses before and during your MBA. With our new Technovate courses, you will see how the latest disruptive technologies are transforming the business world, preparing you for the leadership roles of tomorrow.
Career highlights
Through counselling, connections, and support, the GLOBIS' dedicated career office has an outstanding track record of helping students to exciting global careers after graduation. Leverage over 100 corporate partners and expand your network by joining thousands of GLOBIS graduates from over 50 countries.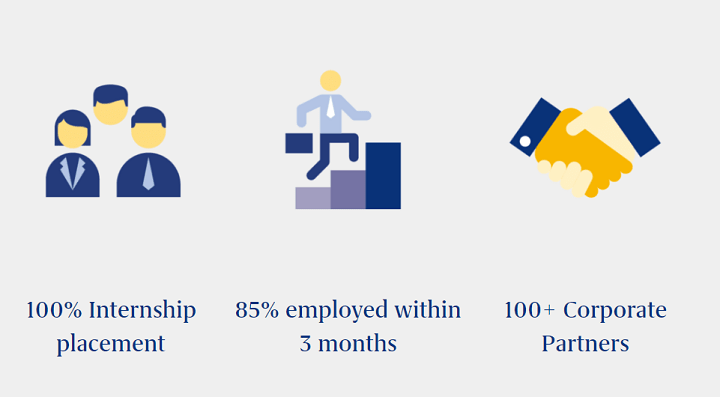 Financial aid
GLOBIS Scholarships can cover up to 50% of the tuition and are available to students who demonstrate the potential to contribute to the GLOBIS community through strong academic performance and exceptional leadership qualities.
Admission Requirements
At least 22 years of age
Minimum 2 years of professional working experience*
Proficiency in English
Bachelor's degree or equivalent degree*
*If you do not have a bachelor's degree or sufficient work experience by the time of entrance, you will need to undergo a Preliminary Screening to determine if your background and professional experience is a sufficient substitute.
Required Documents
Applicants can submit all of the documents through the Online Admission System.
All documents must be in English unless otherwise prescribed, or accompanied by a translation.
Personal data
Photo
Letter of recommendation
Transcript (also certificate of graduation if necessary)
Evidence of English ability (if necessary)
Essays
GMAT/GRE score report (optional, but recommended)
CV (optional)
Financial resources evidence (all non-Japanese applicants who wish to apply for a GLOBIS scholarship and/or require a student visa)
Residence card copy (if non-Japanese living in Japan)
GLOBIS Scholarship application (optional)
For up-to-date course information, please visit our website:
https://www.globis.ac.jp/
Last updated Sep 2020
About the School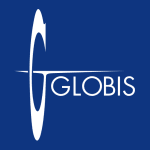 Our mission is to develop visionary leaders who create and innovate societies.
Our mission is to develop visionary leaders who create and innovate societies.
Read less