Graduate Master of Business Administration
Home ›
MBA ›
Graduate Master of Business Administration
Program Description
Course details
Develop the knowledge and expertise you will need for a managerial position in business.
You will gain an in-depth perspective of all areas of business including strategic analysis, ethical decision-making, people management, financial analytics, marketing and risk management. A focus on entrepreneurial skills will be embedded throughout your course and your assessments will reflect the demands of the workplace environment, for example researching and delivering a presentation.
Your tutors will deliver theory via lectures before you explore those ideas in smaller seminars. You will learn in a collaborative environment using case studies to enhance your learning and your tutors will guide your development by providing immediate personalised feedback. You will complete either a work placement or MBA Consultancy Project; either module will enable you to apply your theoretical knowledge to a real-life business issue, before collecting data and research to identify practical solutions.
Course Benefits
MBA qualifications are globally recognised and on completion of this course you will also be eligible to apply for the Chartered Management Institute Level 7 Strategic Management and Leadership qualification.
As Leeds Business School student, you will join a community that includes research-active academic staff, industry experts, members of the city's business networks and fellow students, and you will have access to guest lectures given by industry experts sharing their professional experience. You will have access to specialist facilities including the simulation suite that will develop your decision-making skills through crisis simulation, and the trading floor that is equipped with Thompson Reuters' Datastream.
You will have the opportunity to apply to enhance your CV with a work placement. Your tutors will support you throughout the selection process and if you are successful at interview, you will complete a period of work at a junior managerial level. Your placement will enable you to boost your learning with hands-on experience and apply your theoretical knowledge to real-life business issues. By learning from an organisation's managerial team and observing their approach, you will sharpen your skills and expand your range of experience in preparation for the workplace.
Entry requirements
Applicants should either have at least a second class honours degree or have equivalent experience or training, normally from within the work environment. All applications should be supported by a reference, either academic or professional; a template can be accessed at this link. All applicants should satisfy our University English language requirements, please access further details at this link.
Selection Criteria:
We may use selection criteria based on your personal attributes; experience and/or commitment to the area of study. This information will be derived from your personal statement and reference and will only be used if you have met the general entry requirements.
IELTS:
IELTS 6.0 with no skills below 5.5, or an equivalent qualification. The University provides excellent support for any applicant who may be required to undertake additional English language courses.
Mature Applicants:
Our University welcomes applications from mature applicants who demonstrate academic potential. All students will be considered through the contextual admissions policy described above. If you do not meet the requirements through the contextual admissions policy, we may still be able to make you an offer if you have recent relevant work experience through our 'Recognition of Prior Learning' policy. Please ensure that you list both your qualifications and any relevant work experience in your application so that we can consider you under both schemes where applicable.
All applicants to our University are required to meet our standard English language requirement of GCSE grade C or equivalent, for example we accept some Functional Skills Tests.
Job Prospects
Your managerial knowledge and expert skillset will include strategic analysis, financial analytics, ethical decision-making, people management, marketing and risk management, and your confident approach to identifying business problems and implementing a solution before they happen will be attractive to employers across industries. You could apply your acumen as a business consultant, or you could drive your own endeavour using your entrepreneurial know-how. Whatever the next step in your career, your highly-developed analytical skills will open a wide range of opportunities.
Business development manager
Sales manager
Project manager
Operations manager
Careers Advice
Our dedicated Jobs and Careers team offers expert advice and a host of resources to help you choose and gain employment. Whether you're in your first or final year, you can speak to members of staff from our Careers Office who can offer you advice from writing a CV to searching for jobs.
Fees & funding
The tuition fee for the year for students is £14000. The amount you will pay may increase each year to take into account the effects of inflation.
The tuition fee per year for international students is £14000. The amount you will pay is fixed at this level for each year of your course.
Facilities
Business engagement suite
The business engagement suite offers a creative space for our students to collaborate with businesses on key projects as part of their studies.
The Rose Bowl
The Rose Bowl has impressive teaching spaces, auditoriums, conference facilities and an outstanding local reputation as a business hub. The Rose Bowl puts our students at the centre of a dynamic business community.
Library
Our Library is open 24 hours a day, seven days a week, every day of the year, providing you with access to specialist books and journals, learning spaces, computers, multimedia facilities and media equipment hire. Tens of thousands of our Library's digital resources, including ebooks, ejournals and databases, can be accessed online at a time and place to suit you.
Simulation suite
You will use Critical Decision Immersive Simulations in this facility to develop effective leadership and group participant skills. The simulations replicate the complexities of real life scenarios that would challenge decision makers, aiming to improve your decision making, critical thinking and communication skills.
Trading Floor
Our Trading Floor provides access to information and tools through Thomson Reuters and DataStream. This includes local and global economic and business news, historical and real-time economic and business data, the creation and monitoring of portfolio performance, firm level information, visual analysis through charting, thousands of research works on country and firm performance and the facility to transfer the information into relevant software. Thomson Reuters is one of the largest databases in the world and all these resources are equally important to students, professionals, researchers and academic staff.
Last updated Mar 2020
About the School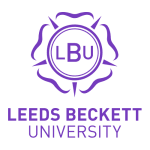 Studying at Leeds Beckett University you will be in the centre of an exhilarating community and be part of a social and economic environment that is shaping the city of Leeds for the future.
Studying at Leeds Beckett University you will be in the centre of an exhilarating community and be part of a social and economic environment that is shaping the city of Leeds for the future.
Read less