Program Description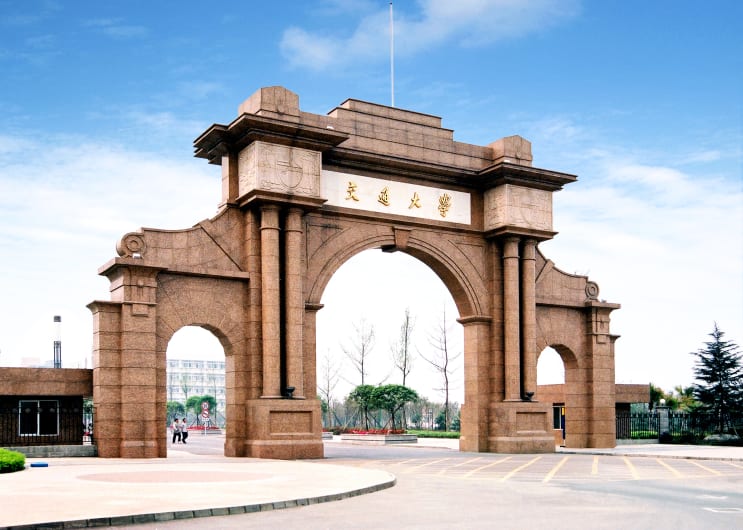 Overview
Southwest Jiaotong University (hereafter referred to as SWJTU) is a key public higher educational institution under the direct administration of the Ministry of Education of P.R. China. Founded in 1896, SWJTU, formerly the Imperial Chinese Railway College, is one of the earliest public universities in China and also the birthplace for modern education in civil engineering, traffic engineering, and mining metallurgical engineering. With over 120-years development, SWJTU has developed into a comprehensive university covering engineering, science, humanities & social sciences and life sciences. The Traffic and Transportation Engineering tops all universities in China, and Geometrics Engineering, Electrical Engineering, Mechanical Engineering, Civil Engineering, and Business Administration are also leading majors in China.
School of Economics and Management
School of Economics and Management (hereafter referred to as SEM) was established in 1984 and has developed into a business school with a good reputation and high academic influences. By integrating the traditional advantages in traffic and transportation and engineering management with big data research in humanities and social sciences, SEM has offered full-time and part-time MBA programs since 1998, and the MBA programs are accredited by AMBA for its high quality and continuous progress. Faculty members involved in MBA programs all have excellent teaching skills and rich experience in research and practice. And most of them have overseas study experiences in countries such as the United States, Canada, European countries, Korea, etc.
IMBA Program
SEM offers a 24-month full-time IMBA program in English for international students who want to have an in-depth exposure to the Chinese economy and Chinese tradition and modern culture. The mission of IMBA program is "to educate qualified managers with social responsibility, global vision, innovative spirits and lifelong learning ability". The program aims to provide general management education integrated with quantitative analysis skills, helping students discover their business potential and succeed in today's global business environment.
Admission
Application Requirements
Applicants must be non-Chinese citizens in good health, at the age of 18 or above, and in possession of a valid and private passport.
Applicants must have bachelor's degree or above; those who have not yet graduated can obtain a pre-graduation letter from their current educational institution stating their expected date of graduation. If accepted, they are required to provide the original graduation certificate upon registration.
Applicants with English as a native language are exempted from English language certificate. Applicants from non-English speaking countries must provide IELTS (6.0 or above), new TOEFL (80 points or above) or other comparable certification of English proficiency.
Applicants who have obtained their highest degree in English as the medium of instruction are exempted from providing language proficiency certification, but proof indicating the language medium is required.
Applicants with working experience are preferred.
Application Deadline
February 28, 2017, for Fall 2017
Application Documents
Application Form
A photocopy of the applicant's passport
A photocopy of the latest academic diploma or certificate of university education/ Pre-Graduation Letter
Official University/College Transcript of GPA (copies are not acceptable)
Two Letters of Recommendation (from prof/associate prof. or enterprise leaders)
Motivation Letter (A4, one page)
A photocopy of the ID of the applicant's emergency contact
Proof of Language Proficiency (if applicable, e.g. TOFEL/IELTS)
Proof of Employment (if applicable)
Physical Examination Result
A photocopy of the application fee payment receipt (for online payment) • Other Attachments (if needed)
Curriculum
Core Module
This module is the fundamental of IMBA education, which offers 8 compulsory courses. Students will receive well-rounded training in these core courses of economics and business administration with Chinese focus.
Course Menu (8 compulsory courses):
Management (2 credits)
Accounting (3 credits)
Managerial Economics (3 credits)
Marketing Management (3 credits)
Organization and Human Resource Management (3 credits)
Corporate Finance (2 credits)
Strategic Management (3 credits)
Social Responsibility and Business Ethics (2 credits)
Elective Module
Courses in this module cover contents like opportunities and challenges of multinational enterprises in the changing global political, economic and technological environment.
Course Menu (3 elective courses):
International Project Management (3 credits)
Global Supply Chain Management (2 credits)
Big Data Preliminary and Its Application (3 credits)
Chinese Culture and Economy Module
Courses in this module provide students chances to know and adapt to Chinese culture, and offer them methods and instruments to address issues concerning international business management.
Course Menu (5 elective courses):
Basic Chinese I (2 credits)
Basic Chinese II (2 credits)
China Overview (2 credits)
Chinese Culture (2 credits)
Chinese Economy (2 credits)
Orientation Module
This module is a 1-day preheating session for international students to be familiar with each other through serials of outdoors and indoors training focused on team building and teamwork.
Integration Module
In this module, students are required to apply their knowledge to resolve practical issues in the development of Chinese enterprises. Students must complete the following two integrations:
Integrative practice: Internship in the enterprise in China or another country, or entrepreneurial practice is required. Written practice report is necessary. (2 credits)
Thesis: Under the guidance of their supervisors, students will choose a research topic and
complete thesis writing and oral defense. (4 credits)
Program Calendar
1st academic year
1st semester (fall)
Orientation
Course study in SWJTU
2nd semester (spring)
2nd academic year
3rd semester (fall)
4th semester (spring)
Degree Requirement
Students must complete 35 credits to obtain the MBA degree. That includes:
21 credits for compulsory courses in Core Module;
1 credit for Orientation Module;
6 credits for Integration Module;
7 credits at least for elective courses in Elective Module and Chinese Culture Module.
Students who have met the above requirements will be granted MBA Degree by Southwest Jiaotong University.
Fees
Application Fees
Fees for application are CNY 600.
Tuition Fees
Tuition fees for the IMBA starting in September 2017 are CNY 68000.
International students can apply for this program either by applying for a scholarship funded by China Scholarship Council or by paying at their own expense.
Last updated Dec 2017
About the School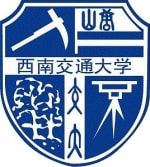 Southwest Jiaotong University (SWJTU) was founded in 1896 and is one of China's oldest higher education institutions. Known as the cradle of China's railway engineers and "the Cornell of the East", SW ... Read More
Southwest Jiaotong University (SWJTU) was founded in 1896 and is one of China's oldest higher education institutions. Known as the cradle of China's railway engineers and "the Cornell of the East", SWJTU is the birthplace of China's modern education in transportation, mining & metallurgy and civil engineering. Through its history, the university has adopted different names such as "Imperial Chinese Railway College at Shanhaiguan by Beiyang Railway Bureau", "Tangshan Jiaotong University" and "Tangshan Institute of Railway".
Read less