International StartUp 360° MBA
Home ›
MBA ›
International StartUp 360° MBA
Program Description
Overview
For the past two decades, the world has undergone an unprecedented technological revolution, one that has influenced almost every aspect of the way we live, work, and do business. Startups - the small, innovative companies which creatively disrupt existing services and products – have played a key role in shaping this revolution, along with the new knowledge, theories, and practices required to support the new ecosystem.
The Jerusalem Business School has designed its International StartUp 360° MBA to give a select group of students the knowledge and skills required to successfully adapt to this new business reality.
Here in Israel, itself a hub of innovation and home to a booming hi-tech and start-up scene, our students gain far more than they ever could through classroom learning alone; value-added elements of the International StartUp 360° MBA program include professional internships with leading Israeli VCs and startups, learning from and networking with internationally acclaimed experts, and taking part in real investment processes using tangible money.
Curriculum
We believe that learning about this ecosystem from multiple points of view is beneficial for entrepreneurs, founders-to-be, potential investors, and any other person who wishes to be part of this vibrant ecosystem. Therefore, unlike other programs that focus on how to build a new startup, the International StartUp 360° MBA focuses on the following three key aspects: entrepreneurs, investors, and the ecosystem.
Taught by experts in their field, who share cutting-edge academic knowledge, the program covers subjects such as:
Entrepreneurship
Strategy
Finance
Accounting
Human Resources
Marketing
Operations
Technology
The program's credits are taken over three consecutive semesters (fall, spring, and summer), with the first two semesters including a professional internship, and the TIP program running through the summer semester. By the end of this fully immersive eleven-month MBA program, you will not only have acquired the building blocks; you will have undergone an internship and even pitched your ideas to the venture capital community.
Tracks
The International StartUp 360° MBA has two tracks:
Track for students with a Non-Business Undergraduate Degree (49 Credits)
Core Courses (24 credits)
Required StartUp 360° Specialized Courses (19 credits)
Required Summer Course (6 credits)
Track for students with an Undergraduate Degree in Business (42 Credits)
Financial Innovation & Fin-tech (12 credits)
Required StartUp 360° Specialized Courses (17 credits)
Required Summer Course (6 credits)
Elective Courses (7 credits)
Note: Students may choose additional academic courses where they fit into their timetable, for no additional charge.
In addition, students may take various Hebrew courses offered by the Rothberg International School, ranging from elementary to upper-advanced, during the academic year and summer semester. Hebrew courses are not covered by tuition.
Internships
One of the main goals of the International StartUp 360° MBA is to give students practical experience in applying theoretical and analytical concepts to real-life business challenges. To this end, students take part in two types of internship project as part of the course:
with a venture capitalist who has proven evidence of successful investments in entrepreneurship and innovation companies (semester 1); and
at a startup, funded by the venture capitalist, that is currently in the process of developing a business strategy (semester 2).
Twice a week between October and July, students visit one of the organizations with which JBS collaborates, taking part in organizational tasks and procedures, such as financial analyses, business strategy building, marketing, research, and development.
Interns also meet regularly with the internship coordinator at the University, taking part in interactive soft skills workshops where they receive guidance in writing their resume, self-presentation, using LinkedIn etc.; and monthly evaluations where they discuss and analyze their intern experience, using theoretical frameworks from business studies and providing meaningful links between theory and practice.
To apply for an internship, students must meet with the internship coordinator prior to the beginning of the academic year and undergo personal interviews.
As an alternative to the internships, students can also create a project of writing a business plan.
The internship is worth 4 credits.
Trans-disciplinary Innovation Program (TIP)
In the summer semester, students undergo a uniquely practical, intensive four to a six-week program that we call the Trans-disciplinary Innovation Program (TIP), for which they receive 6 credits towards their MBA.
The first four weeks of TIP cover a world-class curriculum that includes: computer vision, big-data/cyber, bioengineering, and entrepreneurship. This is followed by a week focused on special themes in space and design and two weeks dedicated to projects. All this culminates in a final event where students have the opportunity to actually pitch ideas to a panel of real investors and accelerators.
Teaching is carried out through lectures, workshops, behind-the-scenes tours of emerging startups, on-site visits to major technology companies, and interactive fireside group discussions with experienced angel investors and VCs.
Tuition
Tuition for the eleven-month program is 30,000 USD.
Health insurance included.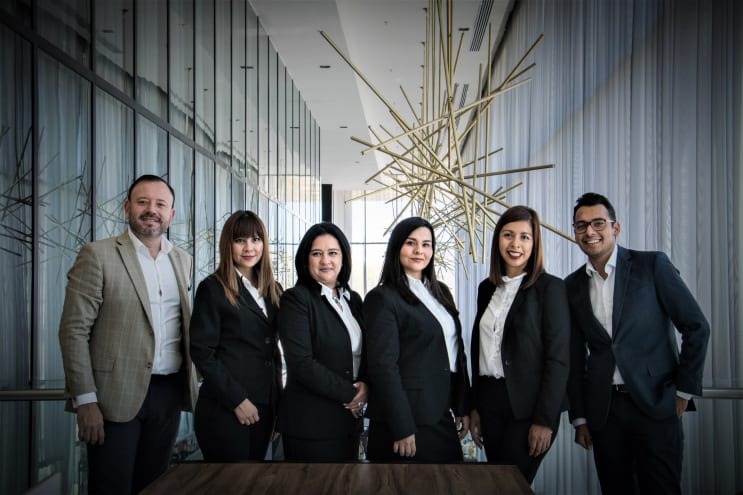 Admission Requirements
Transcripts
Applicants must have a bachelor's degree from an institution accredited by the Hebrew University, with a GPA of 3.2 or above, or the equivalent on an Israeli scale (82 or above).
Our Admissions Committee calculates the Israeli equivalent of GPAs from all over the world.
You must submit transcripts and diplomas from all undergraduate and graduate academic institutions you have attended.
You may upload an "unofficial" or student copy of your transcript; however, you will be required to bring an official copy, for verification purposes, upon arrival in Jerusalem.
GMAT/GRE
We look only at the quantitative GMAT or GRE score.
We do not have a bias toward one test or the other – either is acceptable.
The minimum required GMAT or GRE score depends on your GPA:
GMAT
Quantitative Scale: 6-51
Your GMAT quantitative score and your GPA in Israeli terms must add up to at least 130.
For example, if your GPA in Israeli terms is 88, then you need at least a 42 on the quantitative section of the GMAT.
GRE
Quantitative Scale: 130-170
English Proficiency Level
To establish that applicants have the required level of proficiency in English, they must submit one of the following:
A TOEFL exam score of 90 or above
An IELTS exam score of 7 or above
Applicants who have completed full degrees at universities in which the sole language of instruction is English may request an exemption from the English proficiency requirement.
Two Recommendations
Applicants are required to submit recommendations from two academic referees online. Professional recommendations may be provided, in addition.
While applying online, you need to enter the email addresses of two referees. After you have submitted your application, we will contact the referees via email.
Your referees will be asked to fill out a questionnaire in which they will rate your academic capabilities and suitability for study abroad. They will then have the option to add comments or upload a formal letter.
A Medical Form
Passport ID
Interview
Applicants will be asked to schedule an online interview with the program's Director of Admissions and Operations as part of the application process.
Statement of Purpose (Essay)
Applicants are required to write an essay explaining what makes them a suitable candidate for the Jerusalem Business School MBA program.
In your essay, please describe your future aspirations, what you wish to achieve following the MBA, and anything else you would like us to know as we consider your candidacy for the MBA program.
There is no word limit for this.
Resume/CV
Applicants must provide an up-to-date resume or CV. It does not need to be in any specific format.
Prerequisite Courses
The International StartUp 360° MBA requires prior basic knowledge in mathematics and statistics. In considering whether you meet the basic requirements, we will take into account your performance in relevant courses you have taken in the past. Students who do not have a background in these areas will be required to complete two preparatory courses, held in the month prior to the start of the program.
Why Us
Career Impact
Because you'll leverage your existing knowledge & skills and acquire new tools to help you handle emerging business trends in global markets.
The goal of the Jerusalem Business School is to develop the next generation of business leaders. To this end, during the course of The International StartUp 360° MBA, our students take part in internships at top companies and get the opportunity to pitch to VCs looking to invest in businesses with true potential. These unique and invaluable experiences stand our graduates in good stead to find excellent jobs and succeed as entrepreneurs in their own right.
Since the School was established in 1952, our graduates have been hired by leading companies in a range of sectors, including Google, Facebook, HP, Pfizer, IBM, IsraCard, Cisco Systems, SodaStream, Deloitte.
Mentorship
Our highly successful mentorship program gives students the opportunity to be mentored by a graduate of the Jerusalem Business School who has gone on to hold a senior position in industry or the public sector.
All our mentors are happy to share the benefit of their experience to help you, through networking, development of soft skills, introductions to companies and open positions, as well as advising on specific issues you may have in the early stages of your professional path.
Each mentor is assigned up to five 'mentees', and meets with them every month or two throughout the year, both in a group and individually. These meetings may take a variety of forms, from discussions about interpersonal relationships at work to tours of high-tech companies - depending on the nature of the group and the mentor themselves.
To ensure that students are paired with the mentor best suited to them and their areas of interest, there is an online application process, followed by a telephone interview.
International Recognition and Ranking
Ranked as one of the Top Business Schools, with 4 Palmes of Excellence, by global higher education ranking and rating agency, Eduniversal.
The Hebrew University at Jerusalem Israel is recognized for its excellence around the world.
In 2019, the University was proud to be accredited by AACSB International, the world's largest business education alliance that recognizes institutions that have demonstrated a focus on excellence in all areas, including teaching, research, curriculum development, and student learning.
The Jerusalem Business School itself is recognized as being the top academic business school in Israel according to international rankings. Global higher education ranking and rating agency, Eduniversal, has awarded JBS 4 Palmes of Excellence.
Alumni
Our annual meeting of JBS alumni is an opportunity for alumni to enjoy networking, workshops, and lectures.
Check out our social media channels to stay up to date about upcoming conventions, conferences, and even job openings.
The Jerusalem Factor
Jerusalem, the capital of the startup nation, is at the cutting edge of high-tech research and development, and an international center for entrepreneurship.
One of the most diverse cities in the world, Jerusalem gives you a unique experience like no other city in the world. It's modern and thriving, but with ancient traditions and a wealth of culture, so you can learn and grow both academically and personally.
The Jerusalem Business School
Today's constantly-evolving business environment is characterized by volatility and high levels of uncertainty. Recognizing this, we equip our students with knowledge and tools that enable them to be dynamic and flexible and to become not just successful business-people in their own right, but leaders of the business world.
Since its establishment in 1952, JBS has been pushing the boundaries of knowledge in the field of business management.
Our faculty is made up of top-ranking academics and professionals, lecturers at the forefront of knowledge in their fields, who received their own academic training at the world's top universities.
Our teaching combines theoretical academic research delivered through teaching materials and techniques that are both informative and impactful, with real-world applications to provide students with hands-on experience and an opportunity to network with people within the industry.
Our students come from around the world, bringing with them a wealth of knowledge and experience. This high level of academic achievement, together with a diversity of culture and perspective, creates huge value, both in the classroom and beyond.
Our alumni are innovative and creative executives with a global outlook, capable of analyzing complex problems in real-time, and making and implementing the right decisions, even under challenging conditions. It is this ability to think critically and take firm action that earns them positions in leading global companies, both in Israel and around the world.
The high demand for our graduates in the labor market is a testament to the caliber of students we accept, and the quality of learning they acquire at the Jerusalem Business School.
The Hebrew University of Jerusalem
Jerusalem Business School is proud to be a part of the Hebrew University at Jerusalem Israel; Israel's highest-ranked university, one of the world's top 100 academic institutions, and one of the top 25 schools outside of the United States.
The Hebrew University is a multidisciplinary institution of higher learning and research; an international center of scientific excellence that attracts the best students and researchers in a variety of fields. Among the University's founders were academic greats such as Albert Einstein, Sigmund Freud, and Martin Buber; its faculty and alumni have been published in prestigious periodicals, and have been recipients of national and international prizes, including the Nobel Prize, the Fields Medal, and the Israel Prize.
The University has a long tradition of bridging the gap between academia and the business world, in particular through the commercializing of innovation by its technology transfer company, Yissum. Founded in 1964, Yissum is the third company of its kind ever created, responsible for successful spin-offs including Mobileye, Orcam, Collplant, Qlight, and Briefcam.
Actively engaged in international cooperation for research and teaching, the Hebrew University's 23,000 students come from 90 countries around the world. The University has signed 300 agreements for joint projects with other universities, and over 90 agreements for student exchanges with 27 countries.
Financial Aid & Scholarships
The Jerusalem Business School does its utmost to help students of the International StartUp 360° MBA, who meet the relevant criteria, with partial scholarships based on merit and financial need.
Available scholarships
Early bird special – we are extending our financial aid for potential students!
Outstanding students – up to 25% reduction for students with a GPA of 90 or more, in Israeli terms.
New immigrants making aliyah – up to 20% reduction.
Students from developing countries – up to 20% reduction, based on financial need.
Last updated Oct 2020
About the School
The Hebrew University of Jerusalem is consistently ranked as the top university in Israel and among the top 100, worldwide. In addition, The University was ranked the top Israeli university and 201-20 ... Read More
The Hebrew University of Jerusalem is consistently ranked as the top university in Israel and among the top 100, worldwide. In addition, The University was ranked the top Israeli university and 201-205 best out of the top 800 institutions in the 2016-17 Times Higher Education World University Rankings, published by the British magazine Times Higher Education. HUJI was the only Israeli university to place in the world's top 200 universities in the rankings.
Read less