MBA Global Perspective
Home ›
MBA ›
MBA Global Perspective
Program Description
Overview
The MBA Global Perspective focuses on providing the necessary tools to students who require comprehensive training in different management areas. It allows students to refine their managerial experience by consolidating it with the study areas of the program.
It has been developed with the purpose of actively promoting the development of the countries served, educating leaders in key sectors by improving their practices, attitudes, and values. The direct impact of our students on companies in Latin America improves the quality of life and the business environment. The program allows students to have an experience with a global perspective, which is considered fundamental by employers.
We construct a differential component in the profile of future managers who would have a transversal position in the company. The program is intended to replicate in the classroom the interdisciplinary challenges that in real life require the integration of knowledge from different areas of administration.
Curriculum
It is a world-class MBA led by the best Faculty in Latin America, whose student body is made up of more than 14 nationalities.
The program is made up of blocks of mandatory courses balanced between the functional areas of administration. It lasts 15 months which include a Management Consulting Project. This program offers the possibility of double degrees and study tours outside the region, as part of the "Global Network Week".
During the project (MCP), students are exposed to the current economic and business environment under the guidance of a professor. By implementing what they have learned, students gain experience in areas such as decision-making, group work, and others.
Exchange Programs
As an integral part of INCAE's mission, the multinational and multicultural experience students benefit from are as important as academics. With this in mind, INCAE fosters relationships with other universities and business schools of similar academic quality, to offer students a unique addition to their INCAE education.
The 34 business schools selected for Student Exchange and Double Degree programs offer INCAE students the opportunity of experiencing life and business environments in other countries and regions, thus expanding their global vision of business and relationships.
The Student Exchange Program allows bilingual students (Spanish-English) at INCAE to go to one of the partner schools for one semester during the first half of the second year of their MBA. The following are eligibility requirements for the exchange programs:
Be in the top third of the class, with a minimum GPA of 3.0.
Have full mastering of the English language.
Cover the cost of all travel and living expenses.
Students from any other university may apply to INCAE through the Freemover program, which allows us to receive students interested in studying our MBA program for a period of time. The International Programs department will study each case, and the freemover must take care of all procedures needed to enroll at INCAE from their home institution.
Why will you be hired?
Skills
Competitive Character
Extensive training on the Case Solving methodology
Learning through experience
Active development on managing change
Focus on entrepreneurship, leadership and interpersonal skills
Knowledge
As the modules progress, entrepreneurship skills are strategically designed to develop continuously with a clear focus on the successful execution of sustainable administration. The idea is that students seek a path that will take them to business success. This is the only program in the world to implement a transversal section of co-curricular subjects to enhance the experience.
Career Planning
As graduation approaches, students will have acquired a vast amount of experience and knowledge, and INCAE seeks to help them find the best opportunities. The Career Services Department is designed to develop strategic alliances with national and international corporations enabling a valuable network between talented students, alumni and potential employers. With this in mind, we have created a number of platforms and services to promote career opportunities and connection. Open communication channels are our greatest asset allowing us to efficiently gather and share information on current market demands for supply and labor.
Who has hired?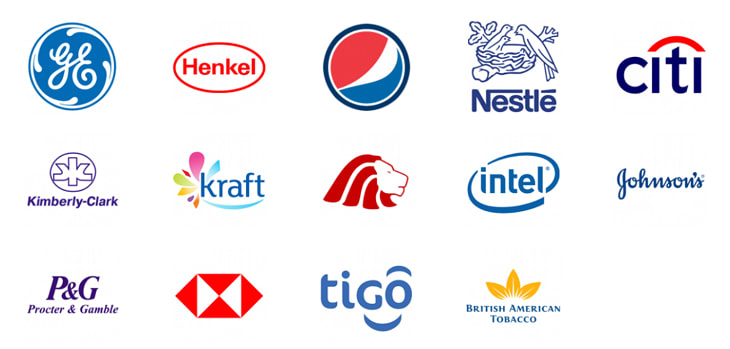 Hired Positions
Associate Vice President
Risk Analyst for Corporate Credit
Team manager
Business Executive
Risk Manager
Project Manager Corporate Banking
Mass Market Manager
Financial Manager
Logistics Manager
Chief Financial Officer
Vice President
Sales Manager
Project Officer
General Manager
HR Project Manager
Last updated Jun 2019
About the School

Con más de 50 años de historia, INCAE es mucho más que una escuela de negocios. Esta escuela te posiciona como un ejecutivo competitivo a nivel global experto en desarrollar negocios en economías emer ... Read More
Con más de 50 años de historia, INCAE es mucho más que una escuela de negocios. Esta escuela te posiciona como un ejecutivo competitivo a nivel global experto en desarrollar negocios en economías emergentes, particularmente América Latina.
Read less