Program Description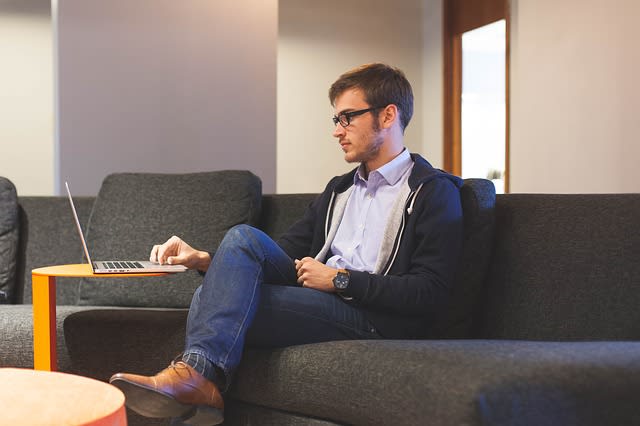 About MBA Program
The Prince Mohammad Bin Fahd University's (PMU) Masters in Business Administration is designed for professionals interested in developing and acquiring knowledge beyond their initial degree in order to improve their career prospects. The MBA program will be offered by the College of Business Administration (COBA) and will be multidisciplinary in nature. The core curriculum is 48 credit hours and provides a foundation in each of the functional business areas. The program then provides an area of specialization with electives including a research thesis.
Why an MBA from PMU
The College of Business MBA Program at PMU provides a unique and distinguished academic experience that guides the student to develop comprehensive skills and knowledge in:
Communication
Technological competence
Critical thinking and problem solving
Professional competence
Teamwork
Leadership
The program benefits from the College of Business' ongoing commitment to create, maintain, and nurture a culture of innovation, cooperation, diversity, ethical behavior and mutual respect, and from its values of Excellence in Teaching, Excellence in Scholarship, Social Responsibility, and Partnering, among others. PMU has established defining institutional characteristics that have a significant impact on the nature of the MBA program, and the faculty who teach within the program exemplifies these characteristics, which include
A student-centered approach to education and instruction including utilization, engagement, feedback, and repetition;
a professional willingness to work with, and undertake professional development activities that are necessary for the implementation of a student-centered, communicative classroom environment;
personal and professional commitments to life-long learning are demonstrated through learning attitudes and effective teaching concepts and methodologies;
sensitivity to Arab cultural and Islamic religious practices and expectations.
Vision
With its MBA, the College of Business Administration provides a unique and distinguished program that:
Prepares future accounting, business administration, finance, and MIS professionals.
Enriches and develops business intelligence resources.
Explores innovative instructional methodologies and technologies.
To provide the highest quality, most effective preparation for business professionals.
Establishing communication and the exchange of ideas between academic and business society.
Will be recognized as a model business school in the region by providing high-quality education, exemplary research and leading the way in social and economic development.
Mission
The MBA program will support the institutional and unit missions to allow PMU and COBA to become an international center of management scholarship, committed to preparing and enhancing organizational leadership and the development of future leaders of Saudi Arabia that will excel in a dynamic global business environment. PMU strives to develop educational programs that are innovative, foster alliances with students, provide outreach to the community at large and to make discoveries of lasting consequence. The program will provide great value through its delivery of scholarly discovery, service, and learning in the following ways:
through the scholarship of discovery, we develop, integrate and apply new ideas through traditional research and pioneering approaches which transcend conventional boundaries;
through the scholarship of learning, we create an environment in which students develop the knowledge and skills to be effective leaders in their professions and communities; and
through the scholarship of service, our faculty and students share their knowledge to achieve significant outcomes with partner organizations, our alumni, our community and our world society.
Program Characteristics
The MBA curriculum, which is taught in English and will enroll both male and female students, balances the art and sciences of management so you gain an understanding of both the theoretical backdrop for business, and learn to apply theory in diverse management situations. Courses are designed to give a comprehensive and relevant understanding of today's management environment. The global business environment is a complex one. Executives face challenges that defy simple solutions. The MBA Program will prepare our graduates to respond to these challenges, adapt to new markets, and lead in a constantly changing environment. The MBA experience will be dynamic and comprehensive, blending theory with experience and knowledge with application. The curriculum provides a solid grounding in management fundamentals, international business, strategic thinking, innovation and entrepreneurship, corporate social responsibility, and leadership. These themes are woven throughout the curriculum so that the MBA graduate will leave the program with the ability to approach issues from a multidisciplinary perspective. The way the world works.
Program Objectives
The instructional objective of the College of Business and its programs, including the MBA, is in preparing students to succeed in a global economy by their ability to manage effectively across different cultures and business environments worldwide. Our graduates will have mastered an integrated curriculum that balances both applied experience and academic theory. More precisely, the objectives are:
to generate an awareness of the issues of doing business internationally and of competing in a global economy.
to foster teamwork and leadership in the business environment.
to develop and enhance business and organizational skills that are applicable to a wide range of organizations.
to present and enhance skills in the use of information technologies to assist in the management of organizations.
to enhance the business communication skills of the participants.
Student Outcomes
The intended learning outcomes are consistent with the National Qualification framework of NCAAA. The College Of Business emphasizes these outcomes within the four following domains: Business Knowledge and Analytical Skills, Ethical and Social Justice Perspective, Global Perspective, Communication Skills.
As such, the MBA emphasizes the following outcomes:
Our graduates will have the knowledge and the analytical, management, and quantitative skills necessary to contribute to an organization and improve their performance.
Our graduates will develop an understanding of business that reflects the moral responsibility of management to all relevant stakeholders and the natural environment.
Our graduates will have developed a global and multi-cultural perspective on the business enterprise and acquire the leadership skills necessary to be a successful leader in a global organization.
Our graduates will be able to communicate effectively in a variety of settings to advance organizational objectives and to meet challenges.
These learning outcomes are mapped into the PMU College of Business Domains Of Learning:
Business Knowledge and Analytical Skills
Ethical and Social Justice Perspective
Global Perspective
Communication Skills
Last updated Jan 2018
About the School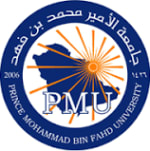 As a fast growing institution of higher learning, Prince Mohammad bin Fahd University (PMU) has created history since it was launched. This university, with its highly innovative student-centred appro ... Read More
As a fast growing institution of higher learning, Prince Mohammad bin Fahd University (PMU) has created history since it was launched. This university, with its highly innovative student-centred approach to impart education, offers a chance to students to explore genuine paths to learn and innovate when being groomed for their future roles as hardcore professionals.
Read less