Program Description
Master the business world. Our full-time master of business administration ranks in the top 10 percent for MBA programs with fewer than 50 students in U.S. News & World Report 2017's Best Graduate School rankings. And our small size makes a big difference. You'll work closely with your cohort over 10 months to build the communication and leadership skills that will propel your business career—and because it's a fast program, you'll get to work sooner.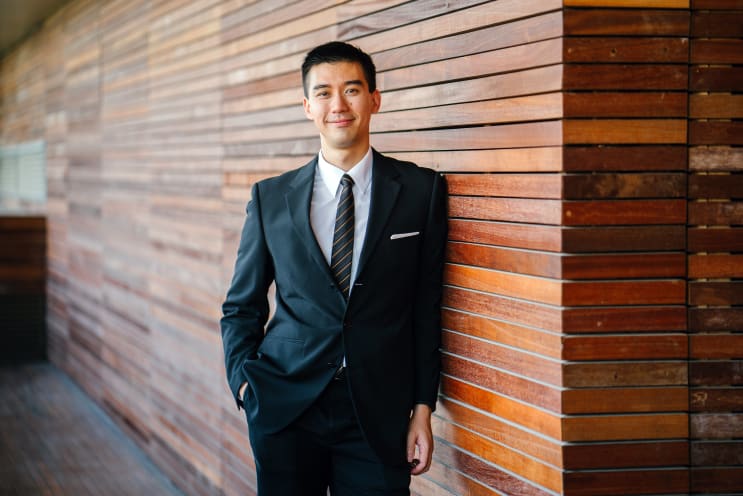 Business Administration, Master of Business Administration
If you are interested in a career in business, including public accounting, our MBA program may fit your needs. Our MBA is intended for those early in their career or those interested in a career change. No work experience is required. In our program, you will strengthen your knowledge of business functions while improving leadership, communication, and team skills. As you build your portfolio and your resume, you will be given the opportunity to participate in career fairs, networking events, mock interviews, and executive job shadows. Graduates from our program work for top-level firms including Intel, KPMG, Raytheon, Grant Thornton, and Vanguard.
Our building features a dedicated MBA space and excellent technology to support your learning. Faculty are approachable and interested in your personal development and education. If you have core business knowledge obtained at the undergraduate level, you can complete our MBA in ten months. If you did not study business as an undergraduate you can complete in our program in 18 months or less.
Our accelerated format allows you to finish more quickly compared to many other MBA programs. You begin earning sooner and limit the out-of-pocket and opportunity cost of your education. If you are a resident of one of 14 western states you will pay in-state tuition. Scholarships, tuition waivers, and graduate assistantships are also available. Please visit our website for details.
This program is accredited by the Association to Advance Collegiate Schools of Business (AACSB).
Career
Career opportunities that might be pursued:
Accountant
Business analyst
Executive manager
Marketing director
Requirements
To receive a master's degree at Northern Arizona University, you must complete a planned group of courses from one or more subject areas, consisting of at least 30 units of graduate-level courses. (Many master's degree programs require more than 30 units.)
You must additionally complete:
All requirements for your specific academic plan(s). This may include a thesis.
All graduate work with a cumulative grade point average of at least 3.0.
All work toward the master's degree must be completed within six consecutive years. The six years begins with the semester and year of admission to the program.
Purpose Statement
The accelerated MBA program is focused on students with a core business education seeking graduate studies in management theory and practice and those seeking accounting certification. Our primary goal is to prepare students to make valuable contributions to their chosen profession and their communities. Our secondary goal is to provide high-quality, business-related training, education, consulting, and information to the Arizona community.
In pursuit of these goals we commit to the following:
Foster a sense of community and promote diversity among our students, staff, faculty, and alumni,
Offer a rigorous, current, AACSB-accredited curriculum,
Integrate advanced technologies into the curriculum,
Support and encourage our faculty in their creative and personalized delivery of our curriculum and their counseling of our students,
Maintain and nurture an ongoing faculty commitment to a broad array of intellectual contributions that include pedagogical research, contributions to practice, and discipline-based scholarship.
Student Learning Outcomes
Strategic Integrative Thinking: MBAs should apply integrative frameworks reflecting appropriate functional knowledge to identify issues and problems, generate alternatives, and develop logical solutions for complex business situations. Solutions should be supported by relevant analysis and decision model selection.
Ethics and Social Responsibility: MBAs can demonstrate the ability to identify ethical dilemmas and be able to recognize and evaluate alternative courses of action.
Global Applications: MBAs are able to analyze complex global economic and business issues, understand available and feasible choices for global business decisions, and generate feasible recommendations for firms operating in global business environments.
Professional Self-Management Skills: MBAs should display professional demeanor through confidence, courtesy, appearance, and a proactive approach to work and career. They should build effective working relationships and pursue opportunities for self-improvement by developing networking and feedback resources.
Communication: MBAs can communicate effectively in written and oral formats for a variety of purposes, situations, and audiences. Additionally, students can communicate effectively as both individuals and as part of a group presentation.
Leadership: MBAs will demonstrate the ability to lead classmates in the performance of team-based coursework. The MBAs will influence their peers by using a values-based approach as opposed to a command-and-control style of influence.
Last updated Aug 2020
About the School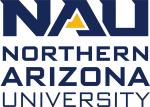 Northern Arizona University is a public university offering undergraduate, graduate, and professional degrees of high quality and societal value. As a student, you are at the center of the NAU experi ... Read More
Northern Arizona University is a public university offering undergraduate, graduate, and professional degrees of high quality and societal value. As a student, you are at the center of the NAU experience, which is guided by a dedicated and distinguished faculty committed to teaching, individual engagement, and research excellence.
Read less
Accreditations