Program Description
MBA

SWJTU MBA Program aims to "educate learning professional managers and entrepreneurs with global vision". It has been focusing on bringing in high-quality faculty and combining theoretical researchers with practical activities. The Program provides MBA students with excellent theoretical guidance, wonderful case studies, and rich practical activities. Thus, it has trained a large number of career elites. Moreover, SWJTU MBA Education Center is making great efforts to build an outstanding reputation and create an international brand image.
In terms of institutional collaboration, the Program attaches importance to international academic exchanges and has been actively cooperating with well-known domestic and foreign institutions, so as to offer MBA students with in-depth communication and learning opportunities. SWJTU MBA Program has established international cooperation with University of South Australia, The Open University of Hong Kong, and ICN Business School, and also, the Program has been keeping in close touch with prestigious Business Schools in America, UK, Japan, Singapore, Australia, Hong Kong and Taiwan. Besides, more than ten foreign professors have been employed for the MBA Program.
Program Features
Annual Enrollment: More than 300
Program Motto: Educate Learning Professional Managers and Entrepreneurs With Global Vision
Core Competence: Global Vision, Local Communication
Program Features
Four Module: Marketing and Strategy Management, Finance, Accounting and Investment Management, Operation and Project Management, Organization and Human Resource Management
Innovation in Teaching Methods: Case Teaching, Interactive Study, and Practical Teaching
Quicken the tempo of internationalization
Develop MBA alumni resources
Curriculum
SWJTU MBA Program focuses on training pragmatic professional managers and management personnel with a global vision, innovative spirit, leadership and superior business ethics. They can flexibly adopt modern management methods in running enterprises. Besides, they are capable to react, judge and make decisions properly and promptly in the fiercely competitive domestic and overseas market.
Program Services
To meet various needs of MBA students, the School offers two learning styles:
Full-time study;
In-service study. MBA students may choose concentration classes or weekend classes.
Full-time form teachers in charge of each class.
Emphasize on MBA alumni activities.
Course Assessment
Length of schooling 2.5 years, a period of schooling 2 to 4 years.
Total 45-course credits: 33 credits for Compulsory Courses, and no less than 12 credits for Optional Courses. To get the credits, students have to participate in the classes and then pass the examinations.
MBA learning styles: Full-time study, an in-service study including weekend classes and concentration classes (take lessons one month each semester).
Degree Conferral
Students can apply thesis oral defense on the condition that they have got all the credits as required in the training plan.
Students shall be granted with MBA degree, get a master's diploma and degree certificate once they have passed the thesis oral defense, and the defense has been approved by Degree Committee of SWJTU and of School of Economics and Management.
Last updated Dec 2017
About the School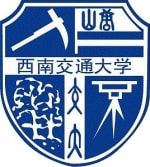 Southwest Jiaotong University (SWJTU) was founded in 1896 and is one of China's oldest higher education institutions. Known as the cradle of China's railway engineers and "the Cornell of the East", SW ... Read More
Southwest Jiaotong University (SWJTU) was founded in 1896 and is one of China's oldest higher education institutions. Known as the cradle of China's railway engineers and "the Cornell of the East", SWJTU is the birthplace of China's modern education in transportation, mining & metallurgy and civil engineering. Through its history, the university has adopted different names such as "Imperial Chinese Railway College at Shanhaiguan by Beiyang Railway Bureau", "Tangshan Jiaotong University" and "Tangshan Institute of Railway".
Read less