Program Description

The ever-increasing energy demand and the threat of fast-depleting energy resources in recent times have caused concerns on sustainable energy supply worldwide. Under these circumstances, the oil, gas and energy industry domestically and globally faces with the urgent need for managers and professionals who are not only competent in managing their businesses but who are also visionary leaders capable of driving their energy businesses in a sustainable manner in tandem with the challenging environment.
The offering of a Master of Business Administration in Energy Management programme is expected to become a very apt solution to develop visionary leaders for the energy industry.
Programme Structure
The 50 credit hours, 20 months MBA-EM programme features a dynamic and robust curriculum which includes 10 business core and 5 energy management specialisation modules, namely Energy Value Chain, Energy Management, Energy Technology and Innovation, Low Carbon Economy and Sustainability, Energy Regulations and Policies. In addition, the programme structure also incorporates business research methodology, consultancy management and report (see tables below).
To enrich the learning experience as well as provide a global perspective to scholars, the MBA-EM programme forges a collaboration with the Renewable and Sustainable Energy Institute (RASEI) of University of Colorado at Boulder, USA, in which the 5 energy management specialisation modules will be delivered by the RASEI's professors.
The RASEI's professors are led by Professor Dr Paul Komor, who in 2007 shared in the Nobel Peace Prize awarded to Al Gore and the Intergovernmental Panel on Climate Change (IPCC).
Programme Educational Objective
To develop leaders who are competent in driving and sustaining global energy business
Programme Outcomes
At the end of the program, graduates should be able to:
Analyse current and emerging trends in the global energy sector to develop and implement effective energy management strategies for global sustainability;
Evaluate business decisions to ensure efficient and sustainable management of resources and the environment;
Integrate management, leadership, and business principles to perform strategic roles in the energy management.
Admission
Programme intakes:
January and September of the year
Online application closing dates:

January intake – 1st November
September intake – 1st July
Entry requirements:
1st degree in any discipline with CGPA 3.00 (lesser CGPA point will be considered with working experiences)
Preferably with min. 2 years of managerial experience
English language proficiency

A minimum TOEFL score of 550 or
A minimum IELTS score of 6.0 or
A minimum ELTS score of Band-6 or
A minimum MUET score of Band-4
Note: Applicants who are native English speakers or holding a degree in English as the medium of instruction may be exempted from this requirement.
Tuition Fees & Financial Assistance
Local Students: RM 50,000
International Students: RM 75,000 (25,000)*
*Tuition fees are for the total duration of program
For local students, UTP will facilitate the application for government higher education grant and fee payment through:
MyBrain15 (MyMaster) – RM10,000
EPF – Limit account 2
For further enquiries on admission application procedures, kindly contact the Registry Office


Program Manager:
Dr Maran Marimuthu (maran.marimuthu@petronas.com.my)
Last updated Jun 2018
About the School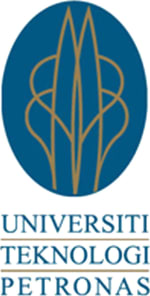 Universiti Teknologi PETRONAS (UTP) was established in 1997 and has grown to be one of the most prominent private universities in Malaysia. UTP offers a wide range of industry-relevant engineering, s ... Read More
Universiti Teknologi PETRONAS (UTP) was established in 1997 and has grown to be one of the most prominent private universities in Malaysia. UTP offers a wide range of industry-relevant engineering, science and technology programmes at undergraduate and postgraduate levels and aims to produce well-rounded graduates with excellent leadership qualities and communication abilities. UTP has produced more than 10,000 graduates and currently has an enrolment of over 6,000 undergraduates and 1,200 postgraduates from more than 66 countries around the world.
Read less