MBA in Event Management
Home ›
MBA ›
MBA in Event Management
Read more about this program on the institution's website
Program Description
Master of Arts in Management
The program in Master of Arts in Management allows the student to acquire a profound knowledge of business processes and excel personally and professionally in today's marketplace. Graduates will be able to communicate and collaborate with others in an effective manner; apply economic, financial and managerial theories to meet their business goals and develop leadership skills to implement in different sectors they will be engaged in.
MBA in Event Management
The Master of Business Administration program major in Event Management provides an overview of different types of events and their specific requirements in terms of operational planning. This course will analyze the motivations and expectations of clients today and the evolving event environment. The students will study concepts and the frameworks relating to planning, decision-making and operational procedures for venue selection, logistics, budgeting, human resource planning, and service providers. The course breaks down the concept of an event and provides the framework and tools to create value and deliver a successful event experience. At the end of the program, students are required to complete an internship, which will give them practical experience and shape their theoretical knowledge in the industry.
Examples of Career Opportunities
Pro Sports Teams
International Sport Governing Bodies: IOC, FIS, UEFA, FIFA
Music and Art Festivals (Tomorrowland, Burning Man, Glastonbury)
Brands and sponsorships (Red Bull, Omega, Rolex)
Arenas (O2, Allianz Arena)
Theme parks (Disney, Four Flags, EURO Park)
Movies
TV production
Language: English
Duration: 3 semesters (1.5 years): 2 semesters + Master thesis/internship
Start dates: October and February
Credits: 90 ECTS
Degree Awarded: Master of Business Administration Major in Event Management
Courses
Courses for MBA are divided into 3 main categories: Core courses (42 ECTS/11 courses) which are obligatory and Specialisation courses (12 ECTS/3 courses) which are introduced during the 2nd semester of the program and Seminars and Workshops (6 ECTS). At the end of the studies, the student is obliged to prepare a Master Thesis (30 ECTS) OR complete an Internship (30 ECTS).
Examples of Courses
MACOR109 – PR and Media Management
This course is designed to prepare students for PR and Media Management. The content includes the principles and practices of sound public relations, planning, and Media organizing, and prepares students for employment opportunities with trade and professional associations, consulting firms, non-profit organizations, and corporations. Integrated throughout this course are career preparation standards, which include basic academic skills, communication, interpersonal skills, problem-solving, workplace safety, technology, and employment literacy.
MACOR113 – Customer Relationship Management
The purpose of this course is to prepare the student to understand the importance of customer relations and service in marketing. The key is focusing on the total customer experience, no matter whether you are running a physical store or an e-commerce site. With competition getting tougher and the economy getting weak, businesses must look at how they can differentiate their activities from other businesses. This course deals with why and how organizations must reach out and touch the customers and the benefits that can be derived from this course of action. It is about satisfying the customers, increasing revenue and improving profitability.
MACOR111 – Financial Management
The course introduces key accounting theories and main financial principles that are used in financial decision-making. The course teaches how to prepare and analyze financial statements and evaluate the financial state of a company. Students will also learn about modern accounting technologies that can be implemented for the preparation of financial information.
MAEVM101 – Advanced Event Management
This course introduces students to the fundamentals of event planning and management and aims to advance the comprehension of project management and its application to a multitude of events in a globalized context. Students will be able to comprehend and apply project management to events, understand the economic, social and political impacts of events and generate solutions to overcome challenges in the event industry.
MAEVM102 – Planning and Financial Management for Events
This course will cover the role of events in today's world, budgets and goals, workflow management, venue selection and negotiation, room layouts and seating formats, food and beverage, entertainment and speakers, design and decor, transportation and logistics, registration and check-in, hybrid meetings, apps and technology, basic lighting and audiovisual, and more. The purpose is also to give to the students the financial management tools linked to the organization and planning of the event which includes resources management in a practical and theoretical way.
MAEVM103 – Advanced Hospitality Management
The course examines competitive marketing strategies, growth strategies, and in-depth management concepts. This course is designed to give each student a competitive edge for entering the hospitality and tourism industries. We will not only focus on the key essentials needed for managing a hospitality establishment but also explore "real world" cases as they pertain to our industry. This course combines fundamental management concepts with current vital information pertaining to the hospitality/tourism industry. Hospitality managers must be willing to think "outside the box" and create solutions that will enable them to successfully manage with confidence.
MASEM104 – Industrial Workshops
Industrial Workshops has its own importance in the career of a student who is pursuing a professional degree. It is considered as a part of the college curriculum, mainly seen in engineering/MBA courses.
Objectives of the industrial workshop are to provide students an insight regarding the internal working of companies. It provides students with an opportunity to learn practically through interaction, working methods, and employment practices.
Admission process and requirements
Send the application form.
Receive feedback from the SSHE staff.
Send additional required documents (previous diplomas and cv, if applicable).
Receive the confirmation of enrollment.
We will contact you as soon as you have sent us the filled in application and the required documents.
Click here to review the application process.
Requirements
Previous diplomas and cv (if applicable)
Scan of your current ID
TOELF/IELTS(80/7) English proficiency certificate or equivalent
Questions?
Reach out to us! You can do so through the form here, or directly via email: info@sshe.ch
Last updated Oct 2020
About the School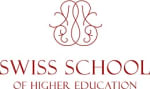 SSHE is a private university based in Switzerland – the heart of Europe's luxury, finance and hospitality. University has a Swiss Labeled Accreditation EduQua and part of EFMD and ECBE organisations. ... Read More
SSHE is a private university based in Switzerland – the heart of Europe's luxury, finance and hospitality. University has a Swiss Labeled Accreditation EduQua and part of EFMD and ECBE organisations.
Read less