Read more about this program on the institution's website
Program Description
MBA in Shipping
Through a combination of academic rigor with the practical knowledge, the ALBA MBA in Shipping program provides students with the ability to make sound and timely decisions and to cope under pressure in the rapidly changing shipping environment. More than that, the program invests heavily in leadership and strategic management competencies, which are particularly relevant both as personal advantages and as essential resources for companies in this sector.
The ALBA MBA in Shipping Program is designed for:
Highly motivated professionals with a clear aim to advance their career in management positions in the broader maritime industry
Entrepreneurs and aspiring entrepreneurs with a vision to create value in shipping
Members of family businesses preparing to take on increasing responsibility in their companies
Professionals with the determination to enter the shipping industry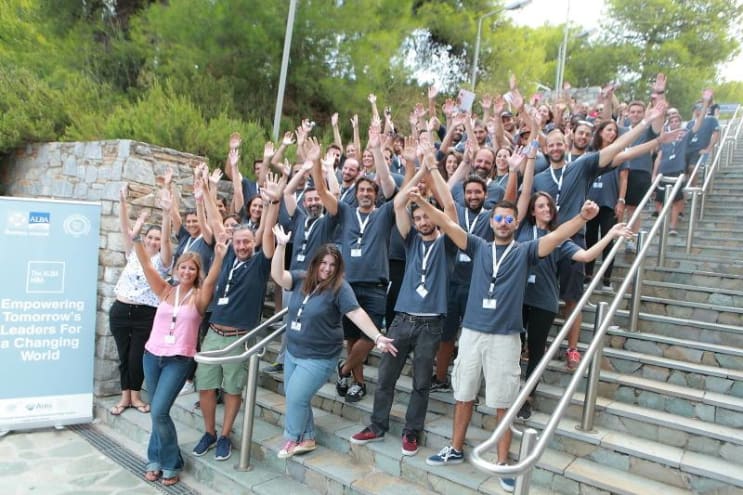 The MBA in Shipping Program starts in September every year and has a duration of 12 to up to 48 months.
Participants who wish to attend in full-time mode will conclude their studies in 12 months and will attend classes every day, during weekdays.
Working professionals who wish to attend in part-time mode will conclude their studies in 24 months the earliest (can be extended to up to 48 months) and will attend classes usually twice per week, during weekdays between 18:00 to 22:00.
The core curriculum provides students with the knowledge and skills developing required to gain a deep understanding of the fundamentals of management. The specialized shipping courses, both core, and electives are devoted to develop a comprehensive understanding of the shipping industry and to strengthen the analytical skills required for a successful career in shipping. Specialized workshops run in parallel and increase awareness in contemporary shipping issues.
Highlights of the Program
International Recognition: The program is accredited by the Association of MBAs (AMBA) and validated by the Institute of Chartered Shipbrokers (ICS).
Ideal Location: The program is offered in Greece, a country with a long-standing tradition in shipping operations. Students benefit from the close links between ALBA and the Greek shipping community.
Specialized courses in Shipping: Business Risk Management in Shipping, Maritime Economics & Policy, Chartering Policy & Charterparty Analysis, Maritime Law, and International Commodity Trade & Transport are just a few of the specialized courses delivered
by world-renowned academics in the field.
Specialized shipping Workshops: Delivered by distinguished industry speakers in conjunction with professional bodies/institutions, these workshops provide in-depth insight into the cutting edge of shipping practice.
Leadership Development: Through classroom teaching and personal coaching, students embark on a journey of self-awareness and personal development, identifying strengths and areas of improvement and putting their aspirations into a coherent and dynamic
learning plan for the future.
Entrepreneurship: ALBA is one of the elite European Business Schools in entrepreneurship, as demonstrated by the exceptional performance of our student teams in the European Business Plan of the Year Competition (EBPYC). Students spend four months working on a business plan for a new venture, either to grow an existing business or to create a start-up and are expected to deliver
attainable results.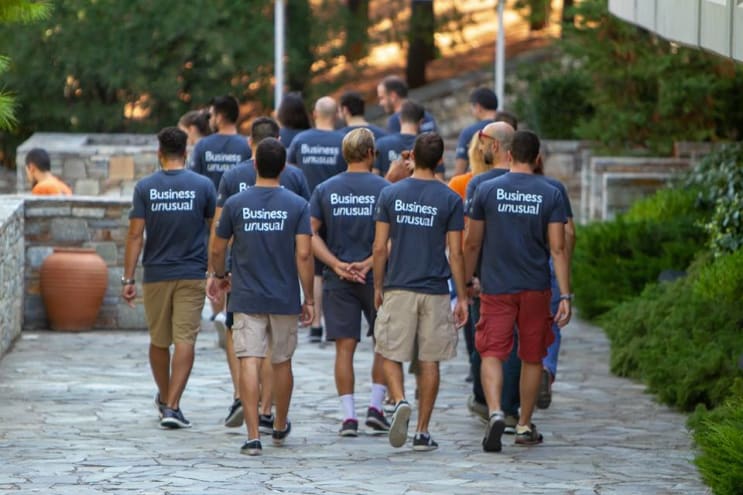 Applicant Profile
We are looking for highly motivated individuals already employed in the shipping or transport industries or seeking to gain management positions within organizations involved in the international shipping and transport sectors. The candidates for the MBA in Shipping Program are high-potential individuals, with excellent conceptual and analytical skills, and a high intellectual ability. The curriculum is demanding and we are looking for candidates, with creativity, maturity, and dedication to their studies.

To apply for the MBA in Shipping Program, applicants should meet all the following criteria:

1. Be currently employed or self-employed
2. Have full-time work experience of at least three years (military service not included)
3. Hold a Bachelor's Degree in a relevant discipline (Maritime Studies, Marine Engineering, Transport, Law, Business or Economics) or equivalent professional qualification from an educational institution.
4. Have completed Military Service (where applicable)

Applicants who meet all the above criteria but are currently without a job, or currently have a job but intend to discontinue their employment after entering the Program, are strongly discouraged from applying and should consider the regular Full-Time MBA Program.
Admission Procedure
Two options to apply:

1. Application Online (fill out the application form, scan and submit your documents, then send the original copies to ALBA)
2. Application form in hard copy (available to download through the Application online system) send to the office along with the original copies

Candidates to be considered for the MBA in Shipping, applicants must submit the following documents:
ALBA application form, including a recent photograph in jpeg format (or two photos in print)
Two letters of recommendation which can be submitted online or using the printed forms (in Greek) or (in English)
Official transcripts as well as certified copies of degrees from each undergraduate, graduate or professional degree earned. Applicants, who cannot obtain an official transcript in a reasonable time, may send a photocopy of unofficial transcripts as a temporary substitute in order to expedite the evaluation process.
Proof of competence in the English language. Candidates are required to either hold the Proficiency or take the TOEFL (100 minimum score-ALBA code 0942), or the IELTS (7.0 minimum score) unless their Bachelor's degree has been awarded from an English speaking academic institution (photocopy)
Three Essays
A minimum GMAT score of 550 is expected (ALBA MBA in Shipping code 3BM-38-60)
Military Service completion certificate (photocopy)
Receipt of the application fee's deposit (ALPHA Bank account No 101/002 320 011893 and for non-Greek deposits International Bank Account Number (IBAN): GR21 0140 1010 1010 0232 0011 893 Swift code (BIC): CRBAGRAAXXX)
As part of the admissions process, personal interviews are also required. Applications lacking any required documents will not be processed unless these documents are received within the proper time. Admission to the Program is decided by the Admissions Committee on the basis of the qualifications and the applicant's personality and commitment.

Tuition Fees for the current entry year: €19,750 paid in installments. Special scholarships up to 40% on tuition fees and a fixed rate of 400€/month (in a furnished apartment - all bills included) for accommodation for International students.
Please note:

When applying for the Program candidates are required to pay a non-refundable application fee of €60. Make sure that your deposit slip from the bank is included in your application otherwise your application will not be accepted.

Deadline for the Next Round of Admissions: End of May

Final Deadline for Admissions for International Students who require educational VISA: End of May

ALBA accepts applications all year round & candidates are encouraged to apply as soon as possible. However, applications received after the beginning of the program will not be reviewed for the current intake, but will certainly be reviewed for next year's intake.
Scholarships
Scholarships are available for international students. If you would like to see whether you are eligible please fill out this form website.
Last updated May 2019
About the School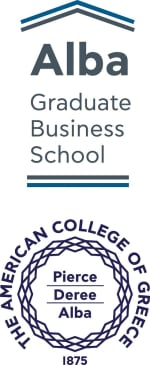 ALBA Graduate Business School at The American College of Greece was founded in 1992 and operates under the auspices of the business community, an association of corporations and institutional organiza ... Read More
ALBA Graduate Business School at The American College of Greece was founded in 1992 and operates under the auspices of the business community, an association of corporations and institutional organizations, currently numbering more than 90 members.
Read less