Master of Business Administration (MBA)
Home ›
MBA ›
Master of Business Administration (MBA)
Program Description
This programme is specifically designed to provide:
An opportunity to develop knowledge and skills as a business manager in various work settings.
A platform to improve effectiveness in any present and future management roles.
Developing capabilities in the integration of knowledge, skills and personal qualities that are applied appropriately in response to various circumstances.


Duration:
Full-time (12 Months)
Part-time (2-5 years)

Award:
Asia Pacific University (APU), Malaysia & Staffordshire University, UK
Admission Requirements
Bachelor's degree with minimum CGPA of 2.50 or equivalent as acceptable by the Senate; OR
Evidence of satisfactory English language skills is required for candidates where English is not their first language, such as IELTS 6.5 or above.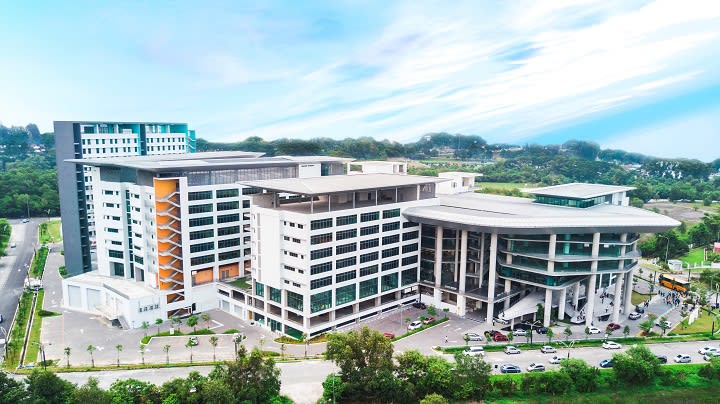 Who should attend
This programme is geared towards managers who wish to focus on enhancing and enriching management and critical decision-making skills in national and international organisations. In addition, middle and senior-level managers who are undergoing challenging tasks in manufacturing and/or services sectors will find this programme useful towards career growth.


The Benefits of This Programme
On successful completion of this programme, you will be able to:
Gain necessary knowledge and understanding about contemporary business and management theory, research and professional practice locally and globally.
Demonstrate intellectual and practical skills and knowledge within the business and management strategic environment.
Demonstrate innovative problem-solving skills that are capable of tackling global business management issues.
Demonstrate the ability to learn independently and to take responsibility for continuing professional development.
Demonstrate the ability to devise and apply research and investigative methods within major business research paradigms.
Understand and critically analyse the contemporary business and management environment.
Effectively communicate towards different audiences and circumstances via a variety of communication tools and methods.
Demonstrate the personal effectiveness through effective self-management within the professional environment.


Modules & Project/Dissertation
This programme comprises seven coursework modules and a major project/dissertation (including a Business Management Research module). The modules take into consideration issues of management skills, marketing, managing strategy, change management, and leadership. In addition, internationalisation and global perspectives are considered, and focus is given to project management in order to enhance the programme.
There are 7 Core Modules, and you will have to choose one elective from those listed.


Core Modules
Elective Modules (please choose 2):

Organizational Behavioural
Managerial Finance
Global Strategic Management
Managing Creativity and Innovation
Managerial Economics
Statistical Decision Making
Human Resource Management
Research Methodology
Dissertation

Technology Management
Strategic Marketing Management
Entrepreneurship

*Elective modules may be pre-selected for students at the beginning of the semester. If students wish to change these pre-selected elective modules, they can choose from the available modules offered in the semester OR among the intensive delivery modules - however, such changes may prolong the study duration.

Dissertation
You are encouraged to complete industry based projects/dissertations where possible; however, the emphasis must be placed on effective research methodologies and strategies that are appropriate to the field of business. It is expected that the project develops critical skills to assess and evaluate current issues within the areas of marketing; finance; operations; global strategy and management. The dissertation should comprise a business report which looks at a particular issue, focusing on establishing and interpreting a set of facts and recommending implementable solutions.


Fees
MALAYSIAN STUDENT FEES:
Course Fees:
Total: RM 29,500 + £250
HIDE INTERNATIONAL STUDENT FEES:
Course Fees:
Total: RM 36,800 (USD 8,770) + £250
KPT/JPS(N/482/7/0149)(MQA/PA8835)07/22
All information is correct at the time of publication but is subject to change in the interest of continuous improvement.
Last updated Jan 2018
About the School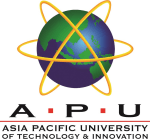 The Asia Pacific University of Technology & Innovation (APU) is amongst Malaysia's Premier Private Universities and is where a unique fusion of technology, innovation, and creativity works effecti ... Read More
The Asia Pacific University of Technology & Innovation (APU) is amongst Malaysia's Premier Private Universities and is where a unique fusion of technology, innovation, and creativity works effectively towards preparing graduates for significant roles in business and society globally. APU has earned an enviable reputation as an award-winning University through its achievements in winning a host of prestigious awards at national and international levels.
Read less