Master of Business Administration
Home ›
MBA ›
Master of Business Administration
Program Description
Why IPMI MBA?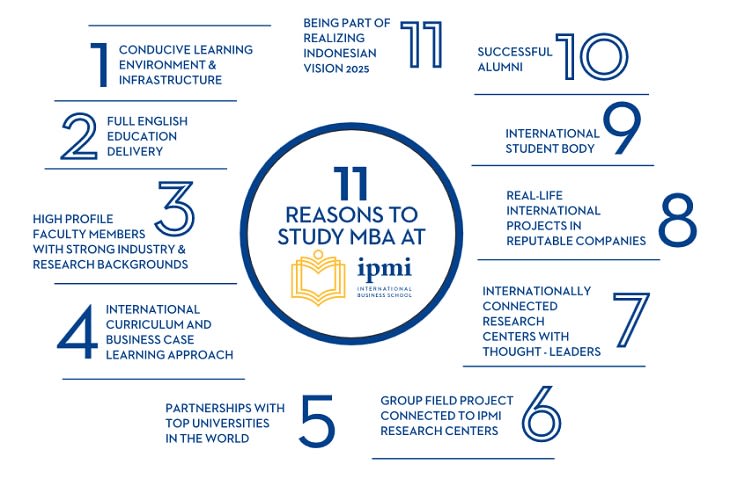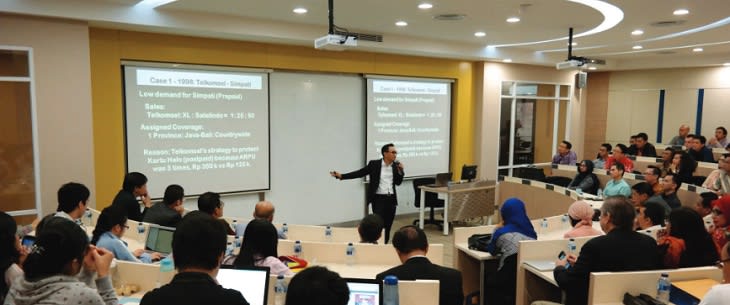 IPMI International Business School, established in 1984, has been known as a leading business school in preparing senior executives for global readiness. IPMI is a pioneer in executive and MBA education in Indonesia: the first to deliver education fully in English, the first to deliver international MBA programs in Indonesia, and the first to utilize Harvard case-based pedagogic approach in the region.
IPMI is privileged in having strong commitment and support from Harvard Business School and INSEAD faculty in its foundation and in shaping the early development. IPMI prides on having a successful alumni base of around thousands of business leaders in Indonesia and spread globally.
IPMI's programs are best known for its unique pedagogical standpoint and holistic experiences of active engagement in real-life international projects and integrating theory and practice. The school prides on having a state-of-the-art career development team and executive career guidance program in ensuring participating students' successful career acceleration.
IPMI's faculty base originates from both local and international team-teaching setting where they have graduated from top business schools. They encompass highest calibre industry profiles and adapt facilitative style and learner-centred approach.
MBA Curriculum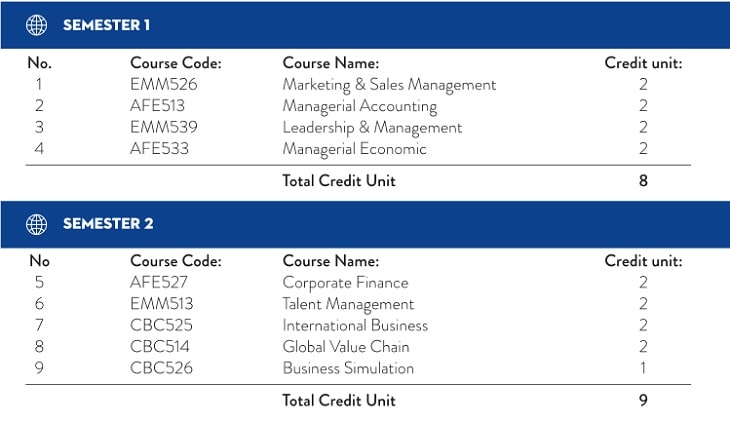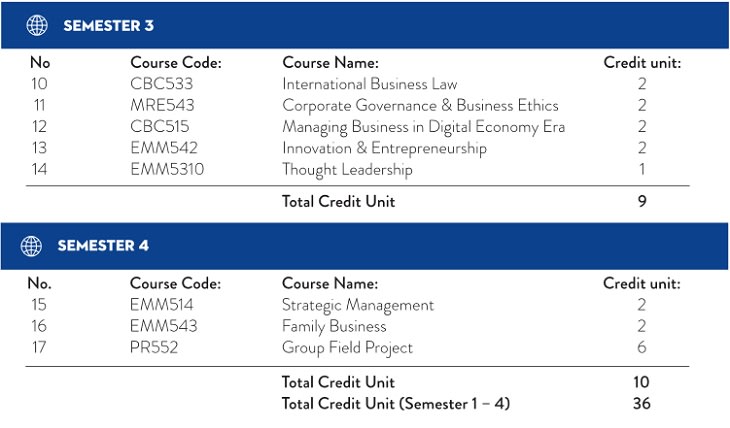 Admission Requirements
An accredited bachelor degree from reputable university
High performance on admission test, TOEFL and GMAT
Personal Statement
Interview with faculty and successful business leaders
3 years work experience in the MBA Program
Two Recommendation Letters from former faculty and/or employers
Last updated Dec 2017