Master of Business Administration in General Management
Home ›
MBA ›
Master of Business Administration in General Management
Program Description
Study Profile MBA General Management
MBA General Management – Qualification in an international context
With a full-time MBA, you can specifically expand your business administration and management knowledge and create the ideal prerequisites for a leading position in the business.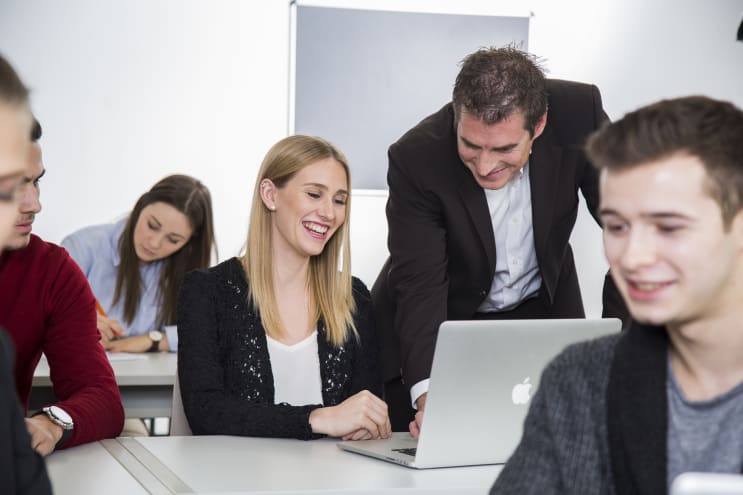 Theory & practice are closely interlinked in the MBA program. Through experienced lecturers from the management practice and a constant exchange with numerous companies, you can gain your own practical experience and expand your personal network.
Furthermore, the English-language program motivates students to use their knowledge and skills in an international context through a one-week stay abroad in Spain.
Program Content
Diverse course
The MBA program offers a comprehensive overview of all areas of management with a combination of business administration and functional knowledge in areas such as marketing, finance or entrepreneurship.
You will complete your studies with a practice-oriented master's thesis.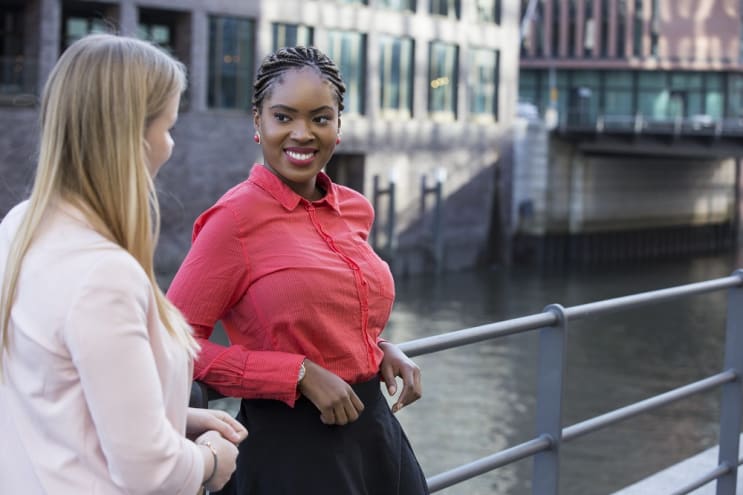 1st Trimester
Managing the Business in the international environment
Strategic Management (3 ECTS)

Management in the Global Environment (2,5 ECTS)

Managerial Economics (2,5 ECTS)
Internal Management
Risk Management (2,5 ECTS)

Crisis Management (2,5 ECTS)

Change Management (3 ECTS)
Leadership Skills
Cross-Cultural Leadership (2,5 ECTS)

Corporate Governance & Business Ethics (2,5 ECTS)

Negotiation, Communication and Executive Presentations (3 ECTS)
2nd Trimester
Marketing
Strategic Marketing (2,5 ECTS)

Digital Marketing (2,5 ECTS)

Advanced Market Research (3 ECTS)
Finance & Accounting
Corporate Finance (3 ECTS)

Managerial Accounting (2,5 ECTS)

Strategic Cost Management (2,5 ECTS)
Operations and Supply Chain
Global Sourcing (2,5 ECTS)

Supply Chain Management (2,5 ECTS)

Project management (3 ECTS)
3rd Trimester
Innovation
Innovation Management (2,5 ECTS)

New Business Models (2,5 ECTS)

Design Thinking (3 ECTS)
IT-enabled Transformation
Data Science & Business Intelligence (2,5 ECTS)

IT-enabled Information Systems (2,5 ECTS)

IT Management (3 ECTS)
Entrepreneurship
Entrepreneurship (2 ECTS)

Business Planning & Modelling (2 ECTS)

Capstone Exercise (4 ECTS)
Master-Thesis
You receive 18 ECTS for your master's thesis.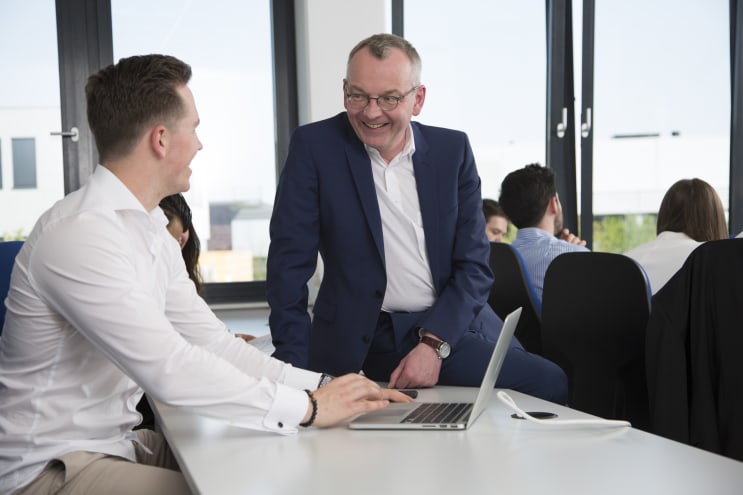 Individual support
The study-accompanying coaching in the MBA General Management establishes a direct practical reference to the current professional and personal environment of the students and additionally includes career counseling. With the help of a professional coach, the students determine their personality structure and development goals and thus optimize their leadership skills.
Competencies in the areas of communication behavior, cooperation and team behavior, conflict behavior and leadership style perfect the study-accompanying coaching and enable personal and professional restructuring and further development.
Application Procedure at the ISM
To be admitted to this study program, you need to prove that you have
successfully completed your first study program with a minimum study period of six semesters at a university or

an equivalent foreign higher education establishment,
and have
at least between two or three years' professional experience after the first degree and

adequate command of the English language (TOEFL).
Registrations are welcome at any time and will be considered for an intake in the next academic year, provided that sufficient places are available.
Application Documents



We need the following documents from you:
Application form. We will send you an application form together with the informational material or you can download it as a PDF file.
Two letters of recommendation from university professors or employers. You need to send us at least two letters of recommendation. In these letters, university professors or your current or previous employers should explain why they believe you have the aptitude to participate in the MBA study program.
Your first-degree certificate and any other higher education certificates. Please enclose at least one certificate confirming that you have completed a degree study program at the time of your application.
Professional references. Please enclose all your work/internship references from your previous employers.
Letter of motivation. Please give us a concise summary (one A4 page at most) explaining why you would like to study at the ISM and why you think the Admissions Committee should accept your application.
Proof of English language proficiency. You should prove your proficiency in the English language as follows:

TOEFL (at least a score of 80, internet-based) or
IELTS (at least 6.0) or

at least 30 ECTS in an English-language higher education program or

a degree in English studies or

you are a native speaker (assessed on a case-by-case basis).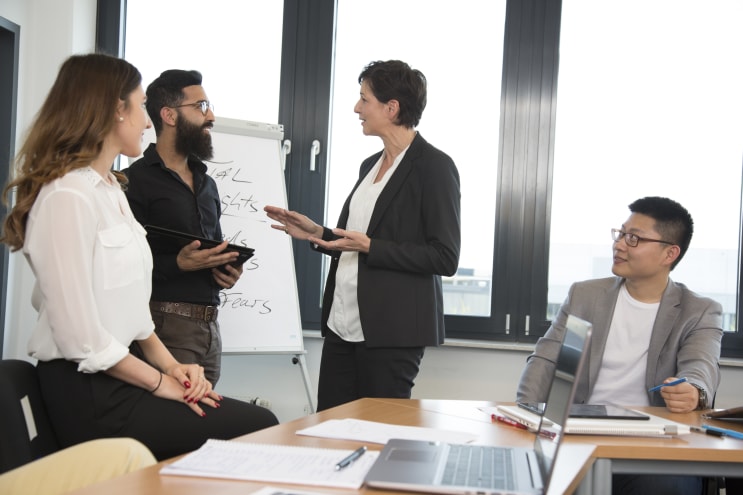 Personal Interview



The admission procedure consists of a personal interview.
The personal interview will be held in English. Besides looking at your reasons for applying to the ISM, this interview will also cover matters such as your personal aptitude, your professional and personal circumstances as well as your command of the English language.
We will notify applicants of the outcome of the admissions process around two weeks after the personal interview.
Last updated Sep 2019
About the School
The ISM offers its students a comprehensive international education. Thus, international bachelor's students must combine their business studies with a second foreign language either German, French or ... Read More
The ISM offers its students a comprehensive international education. Thus, international bachelor's students must combine their business studies with a second foreign language either German, French or Spanish. Students complete one or two semesters of study abroad in a European or overseas country.
Read less