PGDM in Big Data (Equivalent to MBA)
Program Description
According to the U.S. Bureau of Labor Statistics, business analyst jobs are predicted to increase by 22 percent by 2020. According to a recent McKinsey & Company big data report, by 2018, the United States alone could face a shortage of 140,000 to 190,000 professionals with deep analytical skills, as well as 1.5 million managers and analysts with the know-how to analyse the large chunk of big data to make effective decisions.
GIM in its 25th year of operation has decided to make its foray into this area. After careful study of the prevailing market for analytics education in the country, we have observed that most courses are catering to the current business needs for having skilled personnel to handle tools and techniques in vogue today. Therefore, even the B-schools that have embarked upon this BDA bandwagon, have largely taken a technology route. GIM consistent with her mission to nurture leaders for sustainable business decided to incorporate BDA in its new course without losing the management orientation. The vision for this programme is to prepare future ready managers who are well versed with the prowess of BDA with hands-on experience with handling of tools and techniques in vogue, so as to manage their respective domains most effectively.
The main objective of the programme is to create future-ready, data-fluent managers, who shall be fully equipped to manage the new paradigm of data-driven decision making. The program is designed to give the students adequate understanding of different areas of management with a focus on the application of the BDA tools and techniques to solve business problems.
Students will have exposure to statistical theory, data management including big data, and business intelligence systems including machine learning, artificial intelligence and deep learning and related tools, techniques and algorithms. The major emphasis will be on providing hands-on training to the students using all major software tools in vogue and working on actual industry projects. At the end of the program, the students will be fully capable of comprehending actual business situations and apply appropriate tools and techniques of BDA to get enhanced insights into/around the issues/problems sensed by them so as to devise optimum solutions.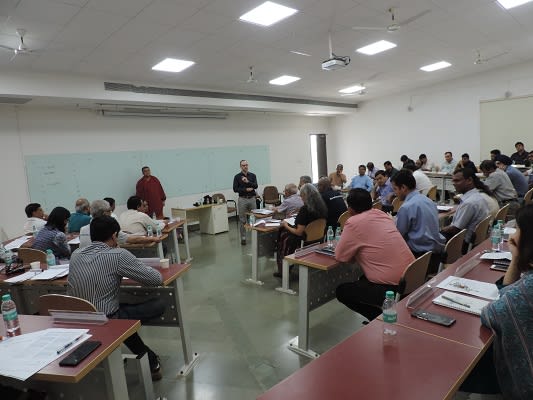 The programme is structured to have a 40:60 mix of business knowledge and BDA related experience. The state-of-the-art Data Science Laboratory with cloud service which will enable the students to have hands-on training on actual data sets. Apart from this core knowledge and experience required for future managers, the students shall be facilitated to develop those qualities and to internalise those values which will make them effective leaders in organisations. The programme involves extensive application of case-based learning, use of simulations, seminars, and actual hands-on training, assignments both at individual and group levels, and intensive exposure to the actual business problems through on-site industry projects. The students are encouraged to creatively think about business situations, proactively anticipate issues and problems, and innovatively deal with them such that they are fully prepared to plunge into the business world to make a challenging professional career. The courses are critically designed taking feedback from consultants, teachers and cross-section of leading industries in the area of analytics and to make programme attractive to employers.
Last updated Aug 2019
About the School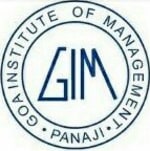 Goa Institute of Management nestled in the Western Ghats has become an epitome of contemporary management knowledge with a retreat in the hills. It's a perfect blend of keeping abreast with the times ... Read More
Goa Institute of Management nestled in the Western Ghats has become an epitome of contemporary management knowledge with a retreat in the hills. It's a perfect blend of keeping abreast with the times and yet to reflect on the values one needs to follow in life for sustainable growth and ethical business practices.
Read less