Postbac in business administration - global business program
Home ›
Postbac in business administration - global business program
Program Description
Global Business Program
We can assist you to develop professionally or in your career or in your own business. Enjoy the unique opportunity to study Portuguese in an American college. Study online at your own time and anywhere.
One course, two certifications
IN USA CERTIFIED
Postbaccalaureate Certificate in Business Administration offered by Ambra College and recognized by Florida Department of Education. CERTIFICATE IN BRAZIL
Graduate Certificate in MBA in Strategic Management offered by Ftec Colleges and recognized by MEC do Brasil.
Made with you in mind
Here you will learn through Case Method to deal with situations of real-world companies, which have limited resources as budget and staff. You will develop skills and abilities to better solve the problems you have faced in your own company or in their work. All this in classmates company residing in all parts of the world who have experience and who face similar problems to yours.
Differentials
Study in Portuguese in an American college
case Method
Internet via Classes
Development of Soft Skills
Online program
emphasis Practice
Individual assistance
Time and Space Flexibility
PBA valid US
valid MBA in Brazil
Conferences American Teachers
Classroom Module Optional in Orlando
INVESTMENT
18 monthly installments of $ 275.00 US dollars. DURATION
18 months dedicating from 8 to 10 hours per week. VAGAS
Guarantee one of the 40 vacancies available! COME TO ORLANDO
Optional attendance module in Orlando (not included in the price).
Last updated Mar 2020
About the School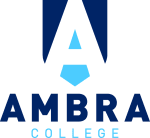 "A faculdade americana que fala Português"
"A faculdade americana que fala Português"
Read less