Tongji International MBA Program
Home ›
MBA ›
Tongji International MBA Program
Program Description
Tongji International MBA Program
Getting a Tongji International MBA: A Unique Experience
Imagine being enrolled in an MBA program located in one of the world's most dynamic and vibrant cities – Shanghai. Welcome to Tongji MBA. We've been waiting for you.
The Tongji International MBA program is intended to equip participants with a comprehensive, theoretical and practical understanding of modern management in a multi-cultural environment. Based on the disciplinary advantages of Tongji University, the MBA program has gradually evolved its own professional features, especially in project management, real estate, service and operations management, and finance.
International MBA Program
Students shall receive the MBA degree from Tongji University upon successful completion of the 2-year program.
The program commences in September each year and is taught in English.
Please check the website for the latest update on tuition fee.
What Makes Us Different?
LOCATION. We're in Shanghai, where people who speak different languages burst with creative inspiration. Shanghai is destined to soon become the new gateway to Asia and the world.
CURRICULUM. An intensive, integrative program combines case studies, experiential projects, study trips and a wide range of activities. The course combines Chinese experience with global knowledge.
FACULTY. Besides teaching led by senior members of the Tongji faculty, the IMBA program selects professors from the world's most renowned business schools, with an emphasis on their teaching abilities as well as hands-on experience.
INTERNATIONALIZATION. The School isaccreditedbyAACSB, AMBAandEQUISand offers exchange programs to 50+ of the world's renowned business schools.
NETWORKS & CAREER. 500 IMBA graduates and 5500 MBA graduates share an energetic, magnetic alumni network all over the world. The MBA Career Development Center facilitates various activities to prepare students for their future employment.
LIFE. The university is situated in the downtown area and there is easy access to the convenient public transportation. In addition, there are various societies that you may like to join.
Class Profile
Class Size: 30-40
Female Rate: 52%
International Student Rate: 17%
Average Age: 30 years old
Students Work Experience: Average 7.5 years
Post MBA Employment Rate: 99%
Some Highlights
Over 60% faculty members of the IMBA program are foreign professors.
Nearly 100% faculty members of the IMBA program have international & hands-on experience.
SEM is ranked Top 5 in applied research in business schools in China.
200+ faculty members in SEM. Many of them hold positions in national academic and government committees.
2700+ publications (based on CNKI, EI, EBSCO, FT45, UT Dallas 24 searching results) by SEM faculty were recorded over the past five years (2011-2015).
SEM has established close working relationships with a number of leading companies on consulting projects across the world, such as BAOSTEEL, Disney, Honeywell, HSBC, IBM, Volkswagen.
Curriculum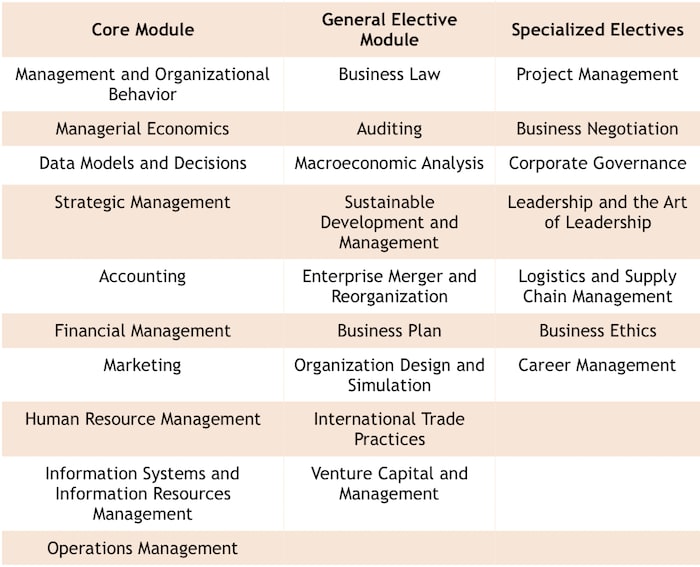 Other Module: Master classes & seminars; corporate research projects, study trip, international exchange program, graduation thesis.
*Subject to change according to the actual situation.
Life @ Tongji
Tongji campus is a green oasis at the heart of Shanghai with purpose-built facilities and a network of living spaces both on campus and across the city. With Tongji Station located on Metro Line 10, you can easily and economically travel around Shanghai.
The campus is equipped with the latest technology to enable and enhance learning and communication, with multimedia classrooms, library database, and tailor-made online communication systems for students and faculty, and project stations with trading and management simulation software.
Tongji has an extensive range of restaurants, clubs and sports venues, including its own natatorium, gym and multiple courts for basketball, tennis and football.
"I found the Tongji IMBA program to fit perfectly into my needs and expectations: fantastic mixture of Chinese and foreign teachers with excellent knowledge and experience, a solid and excellent program based in real cases that focuses to promote the student interaction and what is more important in my opinion fantastic friendly people including my mates, teachers and MBA center staff that always have help me in any situation."
——Jordi Picazo Spain IMBA 2009
"Participating in the IMBA program of Tongji University was challenging, enlightening and fun! It not only enriched my knowledge comprehensively but also allowed me to make great friends and fantastic business contacts. I am convinced that the experiences I have drawn will be of significant value for use in my future career. "
——Kaan Fabian Kekec Germany Inbound Exchange Student 2010
How to apply?
For International applicants:
Online Application>Submissions of hard copy materials>Interview by invitation>Admissions decision notification > Enrollment Confirmation
Please check our website for the application checklist.
Contact Us
MBA Admissions Office
School of Economics and Management, Tongji University
7/F, Tongji Building A, 1500 Siping Road, Shanghai 200092
Last updated Dec 2017
About the School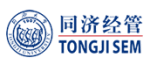 Tongji University began programs in Economics and Management in 1956, and was one of the earliest universities in China to launch such programs. The School of Economic Management was founded in 1984, ... Read More
Tongji University began programs in Economics and Management in 1956, and was one of the earliest universities in China to launch such programs. The School of Economic Management was founded in 1984, and merged with the Business School to become the School of Economics and Management (hereinafter referred to as SEM) in 1998. At present, SEM covers the main disciplines of Economics and Management through the Department of Management Science and Engineering, the Department of Construction Management and Real Estate, the Department of Business Administration, the Department of Accounting, the Department of Public Administration, and the Department of Economics and Finance. Corresponding research institutes and laboratories have also been established in second-level disciplines.
Read less