Who We Are
Bloom Business School "BBS" is a professional training institution established in Egypt, specialized in providing MBA and DBA degrees from international universities and Swiss business schools which are accredited by highly ranked and reputable global and European associations.
BBS also provides training courses and programs in business life for different segments and sectors. Our programs are directed to both soft and professional skills, taking into consideration the latest & highest global standards of teaching and training, taking care to ensure having the best training environment and programs delivering to our participants by a selective team of instructors and professors.
Bloom Business School aims to:
Provide an excellent student experience of the highest standard.
Deliver our programmes and services through selective professionals, high quality sustainable and cost-effective infrastructure.
Offer our services with high-quality standards contributing to national & global agendas.
In Bloom Business School we believe that learning due to high global standards and through selective professions will bloom your career, change your life and accordingly change the world!
Why Bloom Business School, BBS?
Selective Instructors
Our team of instructors are precisely selected to ensure the best quality provided in line with Bloom Business School directions & strategies. A team comprises of the best instructors, trainers and professors in Egypt, in addition to invited global instructors from the most reputable worldwide universities. ​
Quality Environment
We are keen to ensure the best environment during the learning process, through well-equipped, high standard training rooms, and through well-prepared subjects for easy and smooth reference in order to provide the learners with the maximum level of performance.
Effective Programs
A mix of highly effective programmes have been chosen to enhance various and different skills due to the latest global changes and standards which are specialized in all business aspects. The programmes strengthen the learners to build their careers & achieve their potentials.
Competitive prices
While struggling for living and learning at the same time for reaching higher positions and gain more income, we offer very competitive prices for having more learners under the umbrella of business practical knowledge.
Mission & Vision
Our Vision
To be the leader in delivering high quality international blended learning in Egypt and across borders.
Our Mission
Provide MBA, DBA programs, professional diplomas and soft skills with ultimate quality through selective professionals within the best environment and tools to empower the learners to achieve their highest potential and goals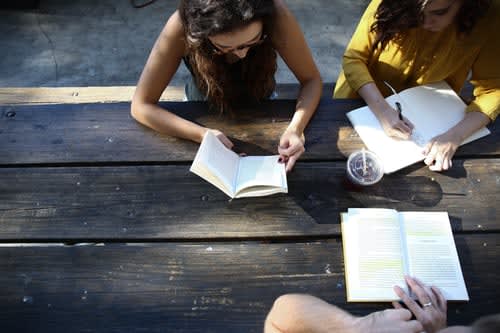 Alexis Brown / Unsplash