Cracow School of Business at Cracow University of Economics (CSB CUE) has been present on the market of educational services since 1991. School offers MBA studies, postgraduate courses, and it has been providing research consulting and publishing services. CSB CUE is constantly improving its offer, adapting it to the requirements of today's market. The dynamic development and succeeding lead to the high position of the School in the Polish rankings are caused by more and more recognition in the international arena. Cracow School of Business CUE maintains continued cooperation with businesses, cultural centres, universities, post-secondary schools and community colleges both in Poland and abroad. It is a part of the international community, which provides the opportunity to meet with business partners from around the world to exchange experiences and competences, to access a global network of educational institutions, public sector organizations and consulting firms.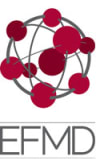 Partners of the School are: St. Gallen Business School (Switzerland), Ecole de Management de Normandie, ESC Clermont Graduate School of Management / Groupe ESC Clermont (France), Clark University, Suffolk University Sawyer Business School, Roosevelt University, Heller College of Business, Grand Valley State University (USA), Stockholm Business School (Sweden), University of Johannesburg (South Africa), Academy of Economic Studies of Moldova (Moldova), Banking University (Ukraine).
Since 2011 CSB CUE has been a member of the EFMD – the European Foundation for Management Development.
The School's main target is to focus on extended cooperation with the business world. It makes sure that the knowledge being passed on to the students has been strongly related to business practice, because only then the graduates will have a strong position in the labour market and will develop Polish entrepreneurship.