Engaging with business. Engaging with you.
We want to equip our students with the tools and qualifications to develop and succeed in changing and challenging times.
Founded in 1945, Henley Business School was the first business school in the UK and is one of the oldest and most respected schools in Europe.
We are constantly ranked among the world's top 50 business schools by the Financial Times and The Economist. We are also among the very few business schools – the top 1% in the world – to be triple-accredited for the quality and capability of our faculty and output.
Henley Business School provides rigorous, challenging and career-oriented programmes that set high standards of learning. You are presented with stimulating concepts and new thinking that is immediately applicable in the workplace. Moreover, you will gain the ability to apply knowledge to real-life situations. The result will be tangible, significant and enduring.
As part of the University of Reading, Henley operates within an academic institution that is placed within the top 200 universities worldwide.
Our Ambition
We aim to empower individuals to become great professionals and outstanding business leaders who think with clarity and act with confidence and conviction. Our strength lies in our approach. We enable people to better understand themselves and their responsibilities while at the same time blending the practice and theories of a successful business.
We always seek to improve upon everything we do and be recognised for:
Being a truly international business school
The excellence of our learning experience
World-class research and thinking
Our sense of community and responsibility
The strength of our networks
The breadth and depth of our relationships with industry
We will be an engaging, focused and distinctive business school.
Our unique approach
Become the leader you aspire to be. We make it our business to help you fulfil your potential by unlocking the real and even more capable person within.
We equip our students with a deeper and broader understanding of what is current, relevant and right in business – and in doing so, enable them to become highly capable, responsible leaders.
By combining the latest theories, knowledge and practices with a passionate determination to help our students be the best they can be. We are all about business but even more so, we are all about you.
Each and every one of us has different motivations and a unique set of abilities. At Henley, we make it our business to help you fulfil your potential by unlocking the real and even more capable person within. We will engage with you on every level to give you the confidence, skills and focus to tackle your challenges and attain your goals.
The Henley Experience
"The Henley Experience blends the development of knowledge, personal skills and behaviour with state-of-the-art teaching and learning environments and inheritance of strong belief that the role of wealth creation in society is to better everyone rather than just a few. What emerges at every level are people whose values and attitudes say as much about them as their capabilities and who contribute to building a better future in every walk of life."
Professor John Board, Dean, Henley Business School
Personal development
We take a whole-person approach, which acknowledges the complexity of balancing work, home, study and career. In addition to a high level of individual support while studying at Henley, services are available to assist your career ambitions, including coaching, networking, mentoring, and recruitment resources. Taking a whole-person approach, Henley focuses on developing your abilities as a responsible, principled and entrepreneurial leader.
Strong relationships
Relationships at Henley are not only built between students and participants – but also with the faculty and staff that support your personal journey. Many of our faculty are internationally renowned and widely published in their respective fields. Our staff are regular contributors to the media and bring a wealth of professional experience, with many having worked for leading organisations internationally. Often it is these relationships that can make the difference in your career, and it is why many find the Henley experience so richly rewarding.
From your first day at Henley, you are a part of a global network of professionals from every industry and every level of experience and seniority. Our alumni group has more than 70,000 members from over 150 countries, offering networking potential and the chance to keep up-to-date with the latest thinking, news and opportunities to further your career and education.
Research and expertise
Many of our faculty are internationally renowned and widely published in their respective fields and are engaged in academic and applied research. A large number of our academics draw upon their experiences as leaders and consultants to international organisations at the highest level. Research at Henley is both pure and applied and is driven through six academic areas and 24 internationally recognised research centres and knowledge hubs. We work closely with governments and organisations internationally and help to drive the global research agenda across a uniquely broad range of fields.
With 150 research-led faculty members, widely published academics and cited experts regularly featuring in the national media, the faculty members at Henley Business School are world-leading. Some are practitioners in the industries they teach, giving our students real-time access to business insights and expertise.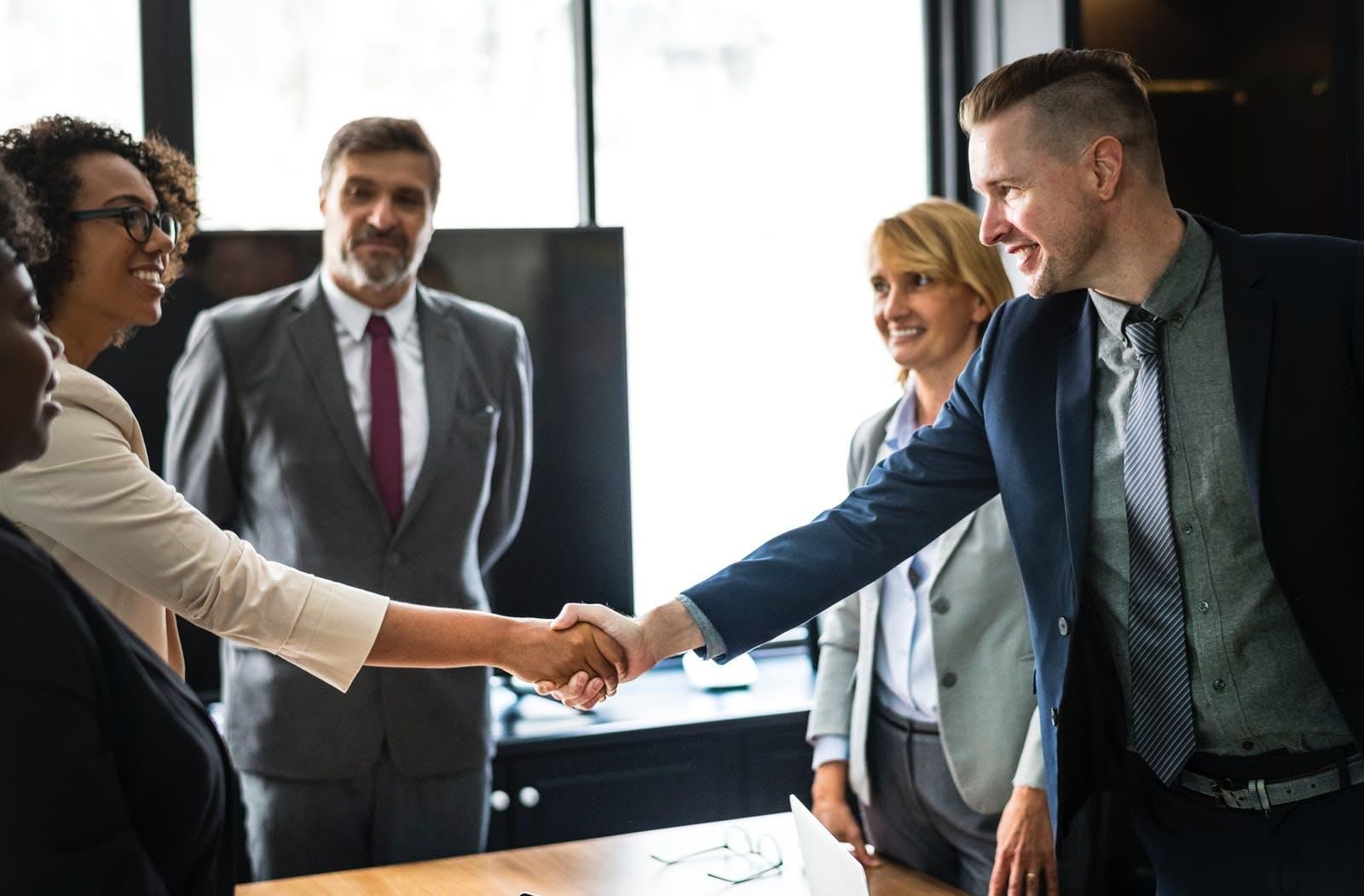 Our rankings
Ranked #10 for EMBA in Europe. Ranked #20 in the world for executive education.
We know that quality of faculty, networking opportunities, the potential to increase your salary and personal development are vital to you in selecting your MBA, Executive MBA (EMBA) or executive education provider.
There are thousands of business schools and MBA programmes in the world, but only a few of them are ranked high on a regular basis. In the Nordic region, there is no other school than Henley Business School to break its way into high places in global rankings with so many management education programmes.
Henley Business School has once again achieved excellent results in the following categories and been awarded world-class rankings.
Executive MBA
Financial Times Executive MBA ranking 2019
Henley's flagship Executive MBA (EMBA) has been listed among the top 100 business schools in the world according to the Financial Times Executive MBA ranking 2019. Also in this year's Financial Times ranking, the Henley EMBA was again the highest ranked EMBA programme available in Finland.
Economist EMBA ranking 2020
The world ranking of Executive MBA programmes from the Economist shows the value and quality of our Executive MBA – Global programme, positioning our course no. 21 in the world and no. 10 in Europe.
Executive Education
Financial Times (FT) Executive Education Ranking 2020
We are delighted to see the Financial Times (FT) Executive Education Ranking 2020 place Henley Business School in the world top 25 for the combined ranking of open and custom programmes. Today's ranking confirms also Henley's position as leading executive education provider located in Finland.
Triple-accredited business school
We are proud to be 1 of only 88 business schools in the world to hold triple-accredited status from the leading UK, European and US accrediting bodies: AMBA, EQUIS and AACSB.
Our triple-accredited status places us in the top 1% of business schools in the world and provides reassurance to our students, programme members and organisations that we work with, of the quality and high standards of our courses and faculty.
Each of the accreditation bodies exists to raise the standards of business education and we go through a rigorous process with each of them, which covers aspects including learning experiences, faculty and research.
AACSB
"AACSB provides internationally recognised, specialised accreditation for business and accounting programs at the bachelors, masters, and doctoral level. The AACSB Accreditation Standards challenge post-secondary educators to pursue excellence and continuous improvement throughout their business programmes.
The accreditation process is a comprehensive review of a school's mission, faculty qualifications, and curricula, and the process includes self-evaluations, peer-reviews, committee reviews, and the development of in-depth strategic plans. Accreditation ensures that students are learning material most relevant to their field of study, preparing them to be effective leaders upon graduation."
EQUIS
"The fundamental objective of EQUIS, linked to the mission of EFMD, is to raise the standard of management education worldwide.
EQUIS assesses institutions as a whole. It assesses not just degree programmes but all the activities and sub-units of the institution, including research, e-learning units, executive education provision and community outreach. Institutions must be primarily devoted to management education.
EQUIS looks for a balance between high academic quality and the professional relevance provided by close interaction with the corporate world. Institutions that are accredited by EQUIS must demonstrate not only high general quality in all dimensions of their activities but also a high degree of internationalisation."
AMBA
"Accreditation is at the heart of the Association of MBAs' commitment to developing standards in global postgraduate management education.
Our rigorous assessment criteria ensure that only the highest calibre programmes which demonstrate the best standards in teaching, curriculum, and student interaction achieve Association of MBAs accreditation.
We believe that accredited programmes should be of the highest standard and reflect changing trends and innovation in postgraduate management education."