Magna Carta College applications open for online MBA intakes in 2017 – limited number of Scholarships available.
Magna Carta College is a business school which has evolved from one founded 10 years ago by Oxford academics and graduates. With its team of Oxbridge faculty, Magna Carta delivers outstanding business learning, with a vocational, practical and theoretical nature, to an international and diverse student body.
Magna Carta College specialises in business management courses, especially MBA and BA in Business Studies, and in partnership with London Metropolitan University, enables students to obtain internationally recognised UK university degrees delivered online and using blended (face-to-face in your country) learning methodology.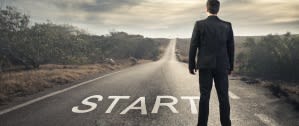 Why Choose Magna Carta?
Programme designed and run by the former Director of MBA at University of Oxford
A unique online MBA Programme with Oxbridge faculty and Oxbridge tutorials, helping you to stand out from the competition
Managing a career or family? Our flexible study anywhere MBA is right for you, at fees you can afford
UK university validated qualifications at BA and MBA level
Personal Tutor for Oxbridge-style tutorial
Subject Tutors
Network of vibrant professionals from all over the world
Enabling students to progress in their career from the day they start their course
Our course fees are 50% less than other institutions
A completion rate of over 95% – twice the rate for most comparable courses.
New innovative open online learning support.
24/7 Access to Learning Resources on Moodle
OPTIONAL: 2 weeks residential in the UK between July and September (Visa fees, airfares and accommodation not included in the Programme fee)
Magna Carta Faculty and Quality Assurance
With faculty selected from top UK universities and industry experts from all over the world, state of the art technology, enhanced the student experience and personalised services, our students have an Oxbridge advantage to fulfil their educational aspirations and goals.
Student Centred Approach
One of our key competitive strengths is to be able to offer all our students the highest quality education by our Oxbridge faculty putting them at the centre of all that we do. We enable our students to get ahead, increase their employability skills whether they are already working or trying to get back to work.
Career Progression
Magna Carta College is accredited by London Metropolitan University. If you want all the advantages of a UK Oxbridge quality MBA, Magna Carta will help you achieve this.
Working with Employers and Career Development at Work
Our expertise in Executive Education enables us to work with employers around the world, deliver training tailored to their needs and help their workforce in career development. This also underpins the content, relevance and evolution of our MBA Programme.