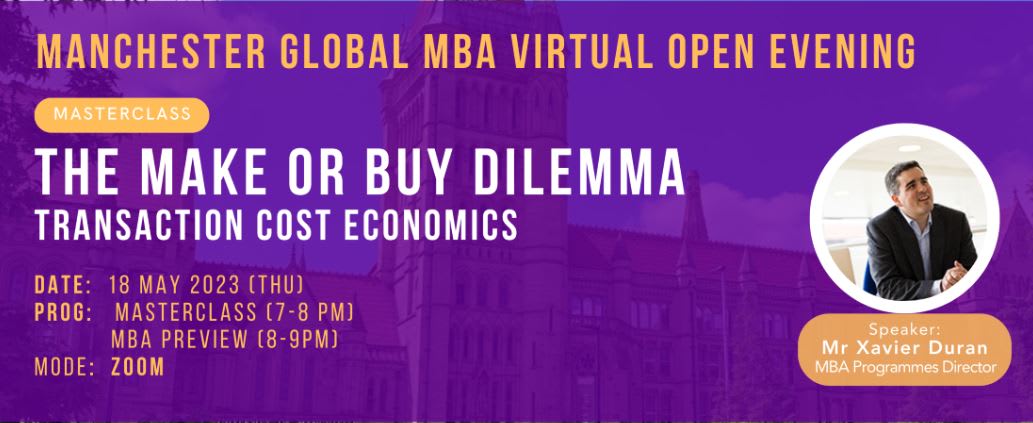 With six global centres, highly reputable qualifications, strategic partnerships and collaborations worldwide, we create an unforgettable experience for those who study with us.
Manchester Worldwide (S.E. Asia) (formerly known as Manchester Business School Singapore Centre) Singapore, established in 1999, is a 100% wholly-owned subsidiary of The University of Manchester. Located in the heart of Singapore, the centre allows ambitious and busy working professionals of diverse backgrounds from South East Asia and Oceania to immerse themselves in one of the world's most cosmopolitan business environments.
We are proud of our growing portfolio of highly flexible and reputable part-time Masters' programmes. Students are encouraged to attend intensive face-to-face residential workshops at our partner global centres in Southeast Asia, the UK, Hong Kong, the Middle East and China. They are assisted by the best global academic and administrative staff, support and resources to learn at their fullest potential. Manchester Worldwide (S.E. Asia)'s physical centre provides an inspiring and safe working environment where students can connect and exchange ideas across various cultural backgrounds and industries.
Our diverse student population spans 21 nationalities and over 20 unique sectors. From this, our students are able to gain a plethora of new perspectives and inspiration as well as network and build lasting and valuable connections with like-minded individuals from different walks of life. At the core of our centre is a strong commitment to social responsibility, where we aim to make a positive difference across South East Asia and Oceania.
Why Manchester?
| | | | | |
| --- | --- | --- | --- | --- |
| Established in 1824 with 25 Nobel Prize winners, the University of Manchester is one of the UK's most prestigious schools. | The University of Manchester is ranked 27th globally, 1st in social responsibility, and the 23rd most international university. | AMBS is ranked 4th in the UK, 10th in Europe, 30th in the world, and has 3 International Accreditations to its name. | 100% owned subsidiary with a global network of 6 centres worldwide and 500,000 alumni across 190 countries. | Built on world-class research including advanced material, cancer, energy, global inequalities and industrial biotechnology. |