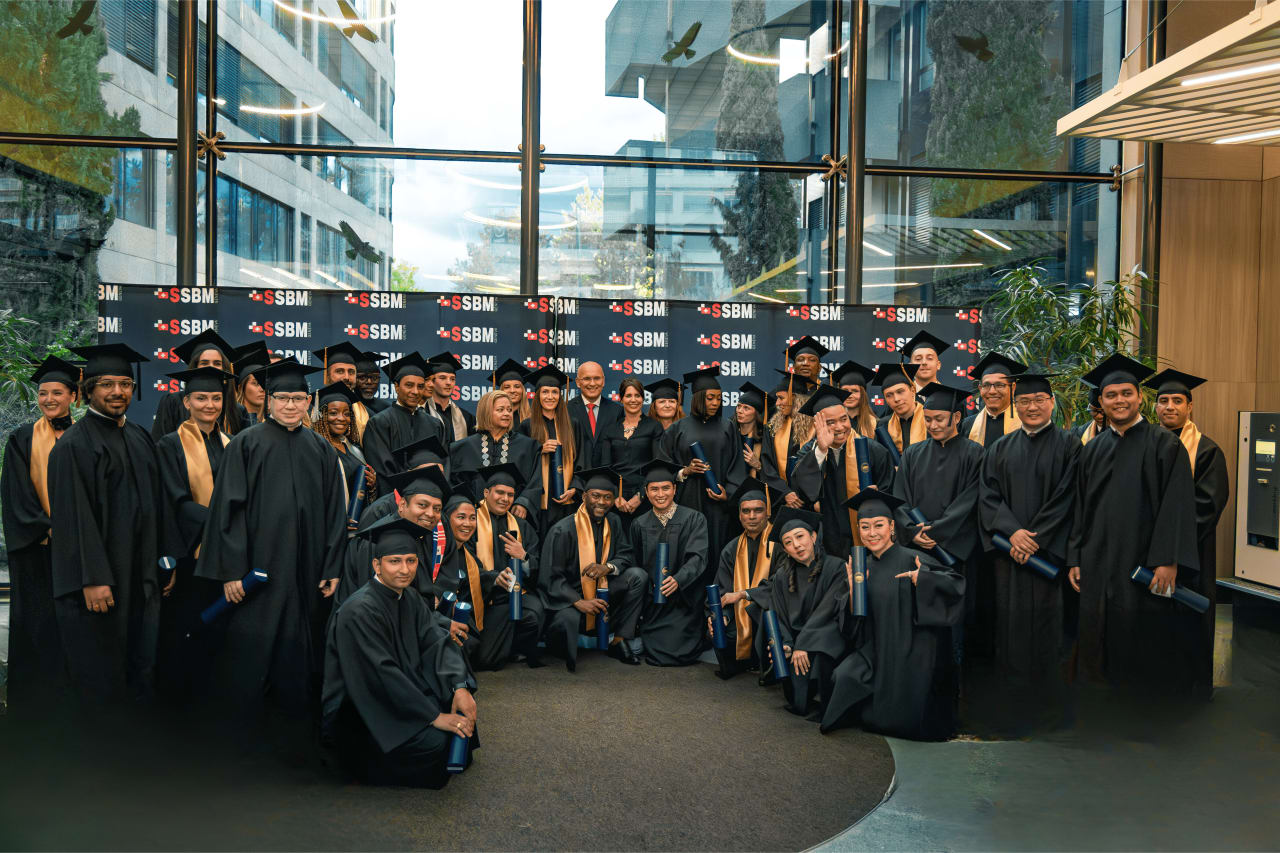 Swiss School of Business and Management

DBA Month! 30% off our online DBA Programmes!
Don't wait! Grab the opportunity for a 30% tuition fee discount on the SSBM Geneva online DBA programmes!
Introduction
About SSBM
SSBM is a global, innovative and unique school with students from all around the world. Our programs were designed with over 30 industry partners. We guarantee Swiss Quality Education and excellence.

SSBM Geneva is ACBSP accredited and EduQua certified. ACBSP (Accreditation Council for Business Schools and Programs) is a leading specialized accreditation body for business education and considered to be one of the best accreditations for business schools.
EduQua is Swiss quality label for further education institutions (EduQua) (in German: Schweizerisches Qualitätszertifikat für Weiterbildungsinstitutionen "EduQua" ), is the Swiss national quality assurance body and the first Swiss quality label geared towards adult continuing education. EduQua is an accreditation body recognized and supported by the Swiss Confederate Government; it's the first quality certification for public and private educational institutions in Switzerland. EduQua is the premier quality assurance body accreditation scheme for continuing education. The Swiss Conference of Cantonal Ministers of Education (EDK) endorses eduQua as an officially recognized quality assurance scheme.
EduQua quality label can be received only through a recognized inspection body by the Swiss Accreditation Bureau SAS (Schweizerischen Akkreditierungsstelle SAS) under the Swiss State Secretariat for Economic Affairs SECO which is part of the Federal Department of Economic Affairs, Education and Research.
Our Vision
Our VISION is to be a unique, innovative and international business & management school offering premium research, practice and education.
Our Mission
We are committed to continuously provide educational excellence and our expertise in business education through our innovative cutting-edge technology and our high-quality learning experience supported by relevant research. We encourage diversity and global connectivity between our students, faculty and business partners, while placing high importance on the benefits that our business can bring to the society as well as the environment.
A Relevant Education
SSBM will help you acquire habits of reflection and critical thinking that are crucial to understanding today's society. Recognizing the fact that individual success is intertwined with the larger world, we encourage students to engage in improving their critical thinking.
Why Choose SSBM?
SSBM is a truly innovative and leading business and management school that aims at taking education to a new level!
We aim at providing a superior learning experience that will have a direct impact on your professional development.
With our unique programs, you will strengthen your strategic vision, efficiency and leadership to manage today's organizations.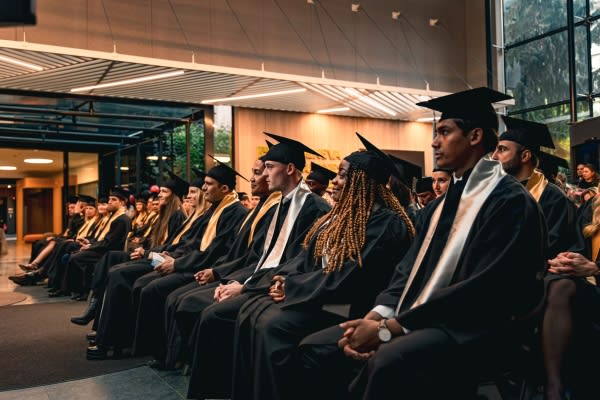 Our Programs
Our programs were designed in partnership with over 30 international companies!
We believe that knowledge comes from having strong ties with industry leaders. That is why we have partnered with some of the leading international companies to design programs that are adapted to business realities.
Our Faculty
Our faculty is world-renowned and in the average majority of them have worked for over 15 years in various international companies. This fact helps us in our objective of providing a superior learning experience that will have a direct impact on your professional development.
Based in Geneva, Switzerland
Swiss School of Business and Management sits right at the heart of business in the vibrant city of Geneva, Switzerland. Situated along the banks of Lake Geneva at the foot of the Alps, Geneva sparkles as one of Europe's most beautiful cities.
Geneva is a global city, a financial center, and a worldwide center for diplomacy due to the presence of numerous international organizations, including the headquarters of many companies and international agencies.
Business Partners
SSBM's faculty and collaborators have provided consulting, teaching and project-based service to over 70 international and national companies.
We believe that academic knowledge has to be in a tight connection with the industry, which is the driving force for better knowledge in today's rapidly changing environment.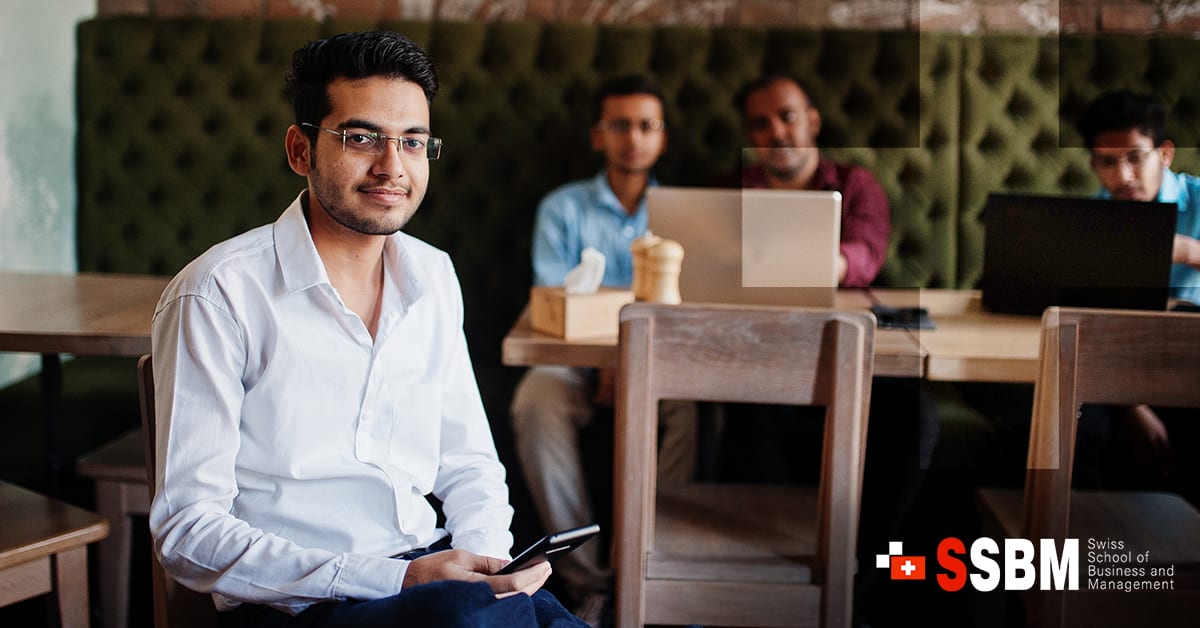 Campus Features
Our Campuses
SSBM Geneva offers the educational programs at 4 locations: Geneva (Switzerland), Zagreb (Croatia), Shanghai (China) and Moscow (Russia).
Gallery
Alumni Statistics
Locations