About Us
Thammasat Business School is situated at the heart of Bangkok Metropolis, known as 'The City of Angels'. Bangkok is a business and investment hub in Southeast Asia. The city offers a perfect blend of Thai tradition, culture, and modern lifestyles in the age of technology. Visitors from all over the world are attracted to the colorful way of life of Bangkok residents along with the city's historical heritage. Moreover, the networks of knowledge from around the world is linked together via sophisticated information networks in this center of Thailand's higher education. People from all walks of life come to Bangkok to explore and learn something new.
The original purpose of the Faculty of Commerce and Accountancy was to offer undergraduate programs in various functional areas of business in Thai. An aspect of its legacy is that Thammasat University is a public university in which the administrative structure, policies, procedures and budgeting are more like the civil service than a 21st Century international higher educational institution.
Learning in Energetic Atmosphere
Thammasat Business School offers academic programs at both Tha Prachan and Rangsit campuses. These programs are conducted in an atmosphere that stimulates active learning. At Tha Prachan campus, students are close to the business sector since this campus is located in the heart of Bangkok. It is surrounded by small and large businesses. Rangsit campus is located in a Northern suburb of Bangkok. The campus is well connected to central Bangkok with convenient transportation. Rangsit campus is a large compound surrounded with nature. Inside the campus, there are dormitories, sports centres, and various academic facilities which are also located close to the Asian Institute of Technology (AIT) and Thailand Science Park. Together, these three organizations formed a rate high-quality education cluster with excellent educational atmosphere.
VISION
"Leader in innovative education in business and accounting"
MISSION
TO Develop management competency and Thammasat Spirit for leaders, managers and entrepreneurs.
VALUES
Thammasat University began as the People's University with a strong commitment to democracy. This is the legacy Thammasat Business School (TBS) shares. The school emphasizes good governance, social responsibility, and ethical conduct. TBS commits to innovative programs that are value added, sustainable, and with positive business and social impacts. Graduates of TBS are recognized for their independence, creativity, and commitment to responsible management.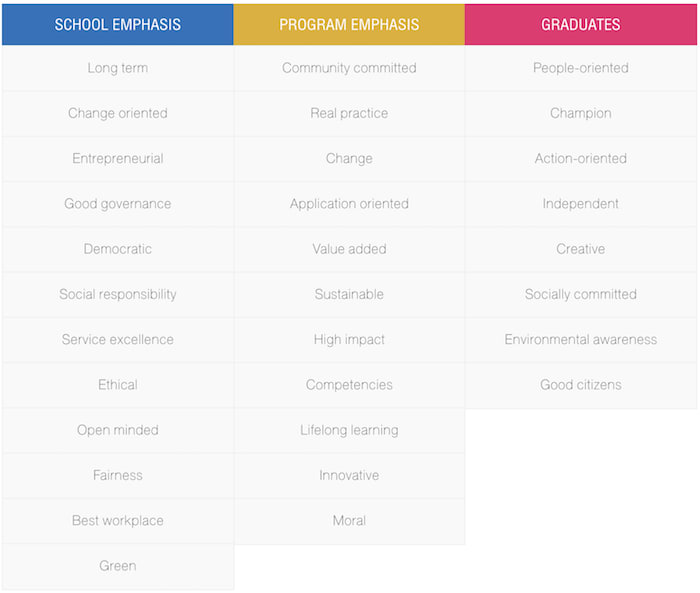 EFMD EQUIS AND AACSB ACCREDITED
EQUIS looks for a balance between high academic quality and the professional relevance provided by close interaction with the corporate world. A strong interface with the world of business is, therefore, as much a requirement as a strong research potential. EQUIS attaches particular importance to the creation of an effective learning environment that favors the development of students' managerial and entrepreneurial skills, and fosters their sense of global responsibility. It also looks for innovation in all respects, including programme design and pedagogy. Institutions that are accredited by EQUIS must demonstrate not only high general quality in all dimensions of their activities, but also a high degree of internationalization. With companies recruiting worldwide, with students choosing to get their education outside their home countries, and with schools building alliances across borders and continents, there is a rapidly growing need for them to be able to identify those institutions in other countries that deliver high-quality education in international management.
AACSB International—The Association to Advance Collegiate Schools of Business (AACSB) connects educators, students, and business to achieve a common goal: to create the next generation of great leaders.
Synonymous with the highest standards of excellence since 1916, AACSB provides quality assurance, business education intelligence, and professional development services to over 1,600 member organizations and more than 800 accredited business schools worldwide.
When educational, professional, and business organizations become members of the AACSB Business Education Alliance, they are part of a movement united to improve the quality of business education around the world. AACSB connects, shares, and inspires innovation and quality throughout the member network, as well as the business community. The collective strength of the organization is founded on diverse perspectives, a global mindset, and a commitment to making a difference.