The Other Side of Tourism
UET – The European University for Tourism was founded in 1993 with the aim of training professionals in the tourism sector.
The Tourism sector, more likely to sudden changes than any other sector, is in great need of highly specialized professionals who are used to dealing within an international context.
Vision
UET Italia is the leader offering a global role model made in Italy setting new frontiers in tourism and hospitality education and training.
Mission
UET provides an unique learning experience, skills and competencies for students and organisations worldwide. In consultation with the industry, we develop educational and training pathways and programmes that are responsive to the dynamic nature of the tourism and hospitality industry and creating employment opportunities and careers fulfilling students' aspirations, lifestyle and quality of life. In partnership with the industry and government we offer outstanding internship opportunities, capstone projects, networking opportunities and global learning and professional experiences for our students and our partners. We foster a culture of innovation that encourages risk-taking, entrepreneurship and flexibility among our staff and students. We commit to recruiting and developing a diverse team that promotes, reflects, and supports our diverse student and partners.
Values
UET is commited to:
The highest standards of excellence and accountability
The student experience and employability
Embracing global trends
Fostering innovation and creative thinking
Teamwork, partnership and synergies
Transparency and honesty
Fairness, equity and treating each other with respect
A stimulating, collegial, highly professional and receptive environment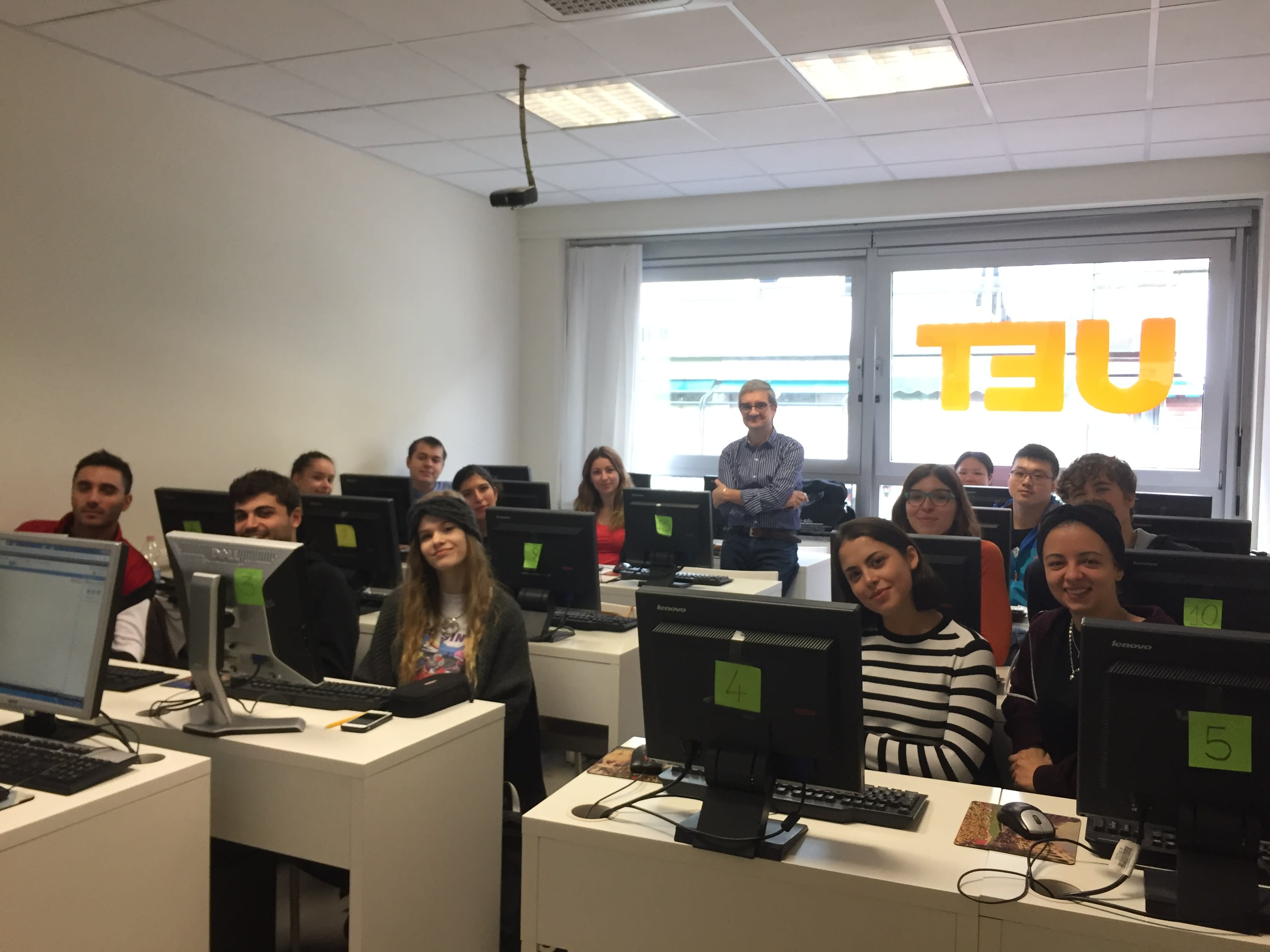 Key Themes for Enhancement
Community: We will sustain, support and create multiple communities within which our students can learn and develop.
Engagement: We will ensure that our students engage with their studies and with the many opportunities available within and outside UET through which they can develop graduate attributes and employability.
Support: We will offer you timely and helpful support, pro-actively and reactively in order that they can fulfil your potential.
Feedback: We will provide you prompt and useful feedback
Recognition: We will support and recognise good teaching practice
High Percentage of Job Placement for Courses and Master's Degree in Tourism
With the courses and Master's Degree, students have a real opportunity to work at the end of their study programme and internship. UET reports a very high post-course job placement, which depending on the sector, is between 75% and 82%. Our students' job placements take place in both Italy and abroad.
Accreditations
UET is authorized by the Ministry of Education pursuant to Presidential Decree 389/1994 OM 13.01.99. It is also certified in accordance with UNI ENI ISO 9001:2008.
UET has made agreements with national and international Universities for a scientific and educational cooperation.