Why choose UWA

Explore our campuses and facilities, get to know the history of our State's oldest university and discover why a UWA degree can set you up for the careers of the future, not just the jobs of tomorrow.
We're proud to rank first in Western Australia and place in the Top 100 of universities globally.
No1 - Equal first overall for student demand and research
7 - Seven of our subjects are ranked in the world's Top 50
Top 100 - Ranked 96th in the Top 100 of universities around the world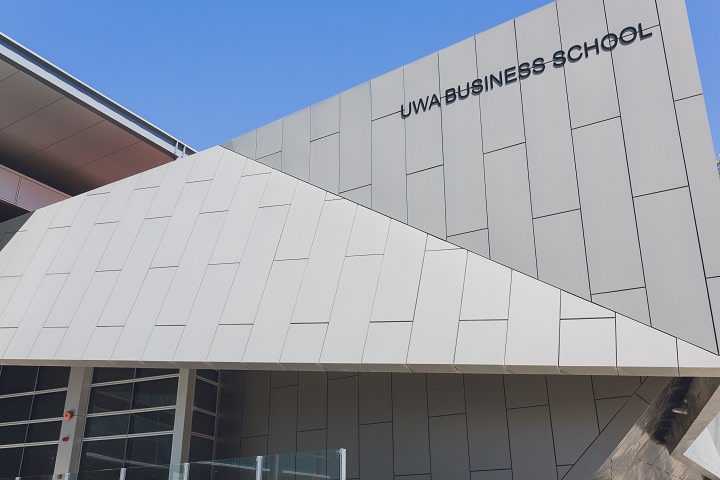 Five reasons to study at UWA
Find out what inspires people to pursue their goals with us.

Vibrant student experience
Adjacent to the Swan River, our Perth campus is among the most picturesque in Australia with iconic sandstone buildings sitting among heritage-listed gardens. We're just 10 minutes from Perth's main shopping and business district and close to many of the city's stunning beaches.
On campus, you'll have an array of essential amenities to enjoy, including cafés, libraries, bookshops, a vibrant cultural precinct and tonnes of clubs and societies to join and experience student life to its fullest. Our supportive Student Guild means you can try your hand at volunteering, get independent advice on a range of matters or attend one of the many varied events on and off campus.

Innovative course structure
Whatever goals you may have, a UWA degree creates a world of possibilities. About 40 percent of today's jobs won't exist in 20 years' time (CEDA, 2015), so we believe in better preparation for the careers of the future.
Our innovative course structure is the only one of its kind in WA and is based on a global model. It means you can pursue your interests and maximise your career opportunities at the same time. This flexibility sets you apart from the crowd and is key to future-proofing your career.

Rankings and ratings
We place equal first overall in Australia for student demand, graduate starting salaries, research intensity and research grants based on key measures in the Good Universities Guide 2016. The QS World Rankings has given us its highest rating possible – 5 Stars+ – and we rank in the top one percent of universities worldwide. Seven of our subject areas are ranked in the world's Top 50, according to the QS World University Rankings by Subject.

Graduate outcomes
Your UWA degree is an investment in your future. Our graduates consistently exceed the national average starting salaries and State graduate employment rates. We celebrate strong industry partnerships, offering you practical, real-world experiences in addition to valuable professional networking opportunities. This hands-on learning approach is highly valued by employers and ensures you're career-ready. Our alumni continue to inspire and bring about a positive impact on society.

Changing the world through research
As a research-intensive university, we're part of the Group of Eight (a coalition of top research universities in the country) and one of only two Australian members of the Worldwide Universities Network. We're also a foundation member of the Matariki Network of high-quality, research-intensive universities with a particular focus on student experience.
Over the years, we've continued to attract high-calibre, globally recognised staff, researchers and students, including our Nobel Laureate Professor Barry Marshall, and we receive about 80 percent of all research funding to WA universities annually.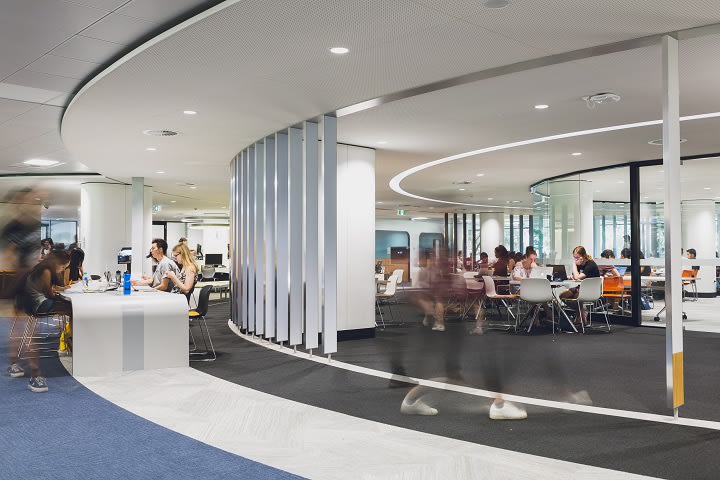 Industry connections
At UWA you'll not only study towards a degree but have the opportunity to gain valuable experience towards your future career.

Mentoring
Connect with an industry professional for one-on-one advice and develop your skills.

Not-for-credit experience
Our network of industry placements allows you to find uncredited placements.

Placement for credit
For-credit placements or practicums are arranged as part of your degree.